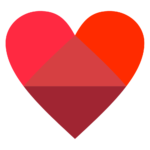 It seems all I have been making these days is comfort food. I guess there aren't any official parameters of what comfort food actually is. In my mind, it's creamy and carby. This meatball stroganoff fits the bill completely. It's also convenient because we are using a bag of frozen meatballs. But by all means, go ahead and make your own if you are feeling up to it.
How have you been holding up?
It's been two months since COVID-19 was declared a pandemic. How are you holding up? I read something I wrote two months ago and I said that I just wanted to skip ahead 2 months so I could get a better idea of where we will be at. Well, we are two months in and I still have no clue how things will turn out. I think I feel better about the outlook, but that changes everyday.
One might think that I would just be cooking up a storm right now, but it comes and goes in phases. I have weeks where I feel paralyzed and can only seem to organize and reorganize everything in my house. Other weeks, I eat my feelings all day everyday and my jeans are feeling tighter than they should. Being out of a routine makes it hard to feel creative and inspired to make new recipes. This meatball stroganoff was a peek out of the trenches for me and made me feel like I could be more creative in the kitchen.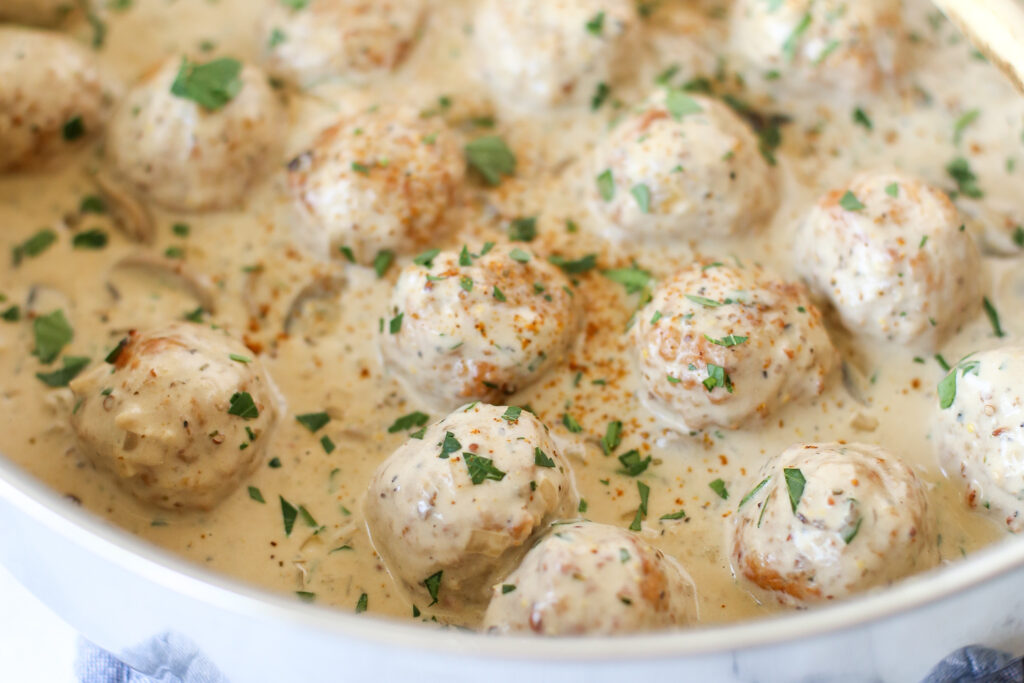 Hiding in the recipe binder
For this stroganoff recipe, I used another recipe to work from. It is a recipe that has sat in my recipe binder for probably 13 years. We all have that recipe binder, right? It's all gross and dirty with food spills and flour dust. The corner of it is a little bit melted because it was accidentally left on a hot burner. Some recipes are typed, some are scribbled on post-it notes. There are plenty of great recipes and a lot that are a waste of time. I have no idea where this stroganoff recipe came from, but I have only made it a small handful of times over the years. I decided it was time for a rebirth.
Instead of using a nice cut of beef in this, I used frozen meatballs. It's cheaper and more convenient. The sauce is made with mushrooms, shallots, whole grain mustard, sour cream and heavy cream. Normally, stroganoff has dill in it. But I surprisingly didn't have any. I know, what the hell is that about. Embarrassing. I used rosemary instead. And then wrote "dill" on my grocery list. But I do think I will keep using rosemary in this meatball stroganoff. It was excellent!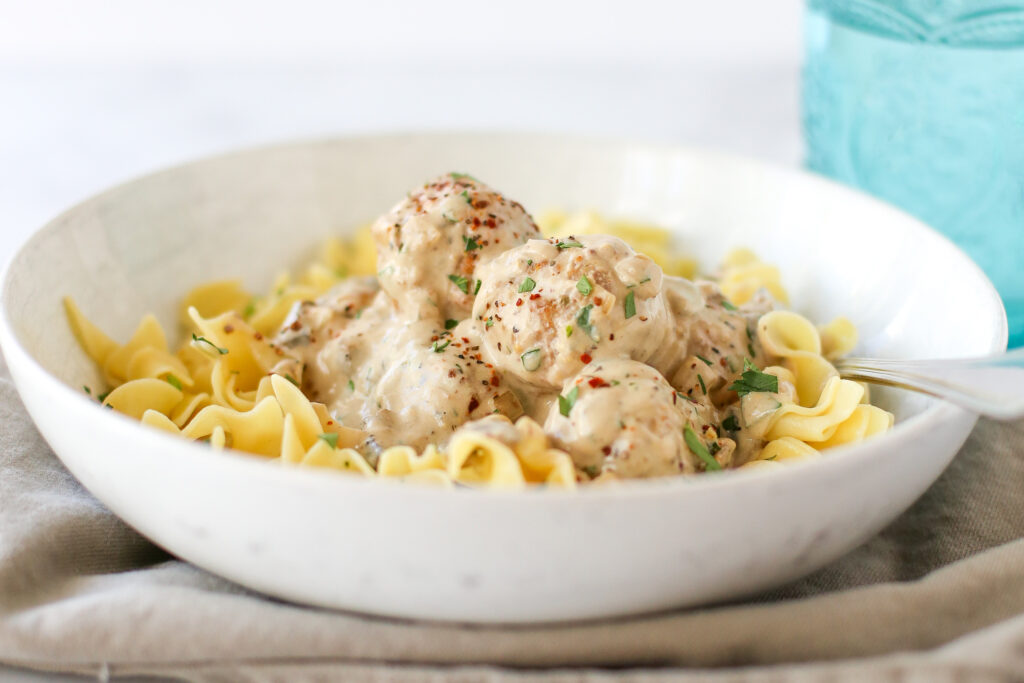 Notes on preparation
If you don't want to use meatballs, go ahead and just slice up a nice cut of beef and sear it off before you make the sauce. I would go for a ribeye or a filet.
What meatballs should you use? I used a 24 oz. bag of Johnsonville Homestyle Meatballs. Note that it was homestyle, not Italian. In the bag, there were 28 meatballs total.
What noodles should you use? I like the regular old bagged wide egg noodles found by the pasta. Just the generic grocery store brand is great. But really, you can just do pasta if you prefer that.
Print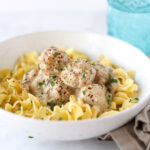 Meatball Stroganoff
---
Description
Meatball stroganoff gives you creamy comfort you're looking for. Mushrooms, shallots, whole grain mustard & cream. Pile it on egg noodles & you're golden!
---
24 ounce

package homestyle frozen meatballs

1/4 cup

unsalted butter

1

shallot, minced

1½ teaspoons

kosher salt

1 teaspoon

ground pepper

2

8 ounce packages white mushrooms, sliced

1 tablespoon

minced garlic

1 teaspoon

dried crushed rosemary

1/4 cup

all-purpose flour

1 cup

beef broth

1 cup

sour cream

1 cup

heavy cream

1/4 cup

whole grain mustard

2 tablespoons

chopped fresh flat-leaf parsley

12 ounces

wide egg noodles, prepared according to package directions
---
Instructions
Open the bag of meatballs and put it in the microwave. Microwave the meatballs in the bag for 3 minutes, just until the meatballs are thawed. Set aside.
In a large skillet over medium heat, add butter. Once the butter is melted, add the shallots, salt and pepper. Saute until shallots are softened, about 10 minutes. Turn heat up to medium high and add mushrooms, garlic and rosemary. Saute until mushrooms are cooked, about 5 minutes. Add flour and saute until the flour is cooked and the smell of flour is gone, about 3 minutes.
Stir in beef broth, sour cream, heavy cream, mustard and parsley. Stir until well combined and the mixture begins to thicken. Add meatballs and simmer for a few minutes until the meatballs are warmed through. Taste and season with additional salt and pepper if needed.
Serve meatball stroganoff over cooked egg noodles.
Prep Time:

10 minutes

Cook Time:

20 minutes

Category:

30 Minute Meals, Comfort Food, Dinner