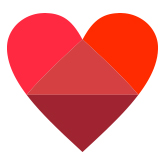 Have you ever met someone who says they don't like garlic? Have you ever had to hear that from them and then make an abrupt about-face and leave? It's a dog-eat-dog world and I don't have time for such destructive opinions. Garlic makes everything better and you can't ever have too much of it. It's such a menu buzzword for me. If I got out to eat and there is a burger on the menu, I might pass it by if it just says "burger". But if it says "garlic burger", I stop in my tracks and order it. So I could make rosemary tri-tip steak, but why not make rosemary garlic tri-tip steak? Plus, garlic is such an inexpensive ingredient that packs a punch. Let's just add it to everything.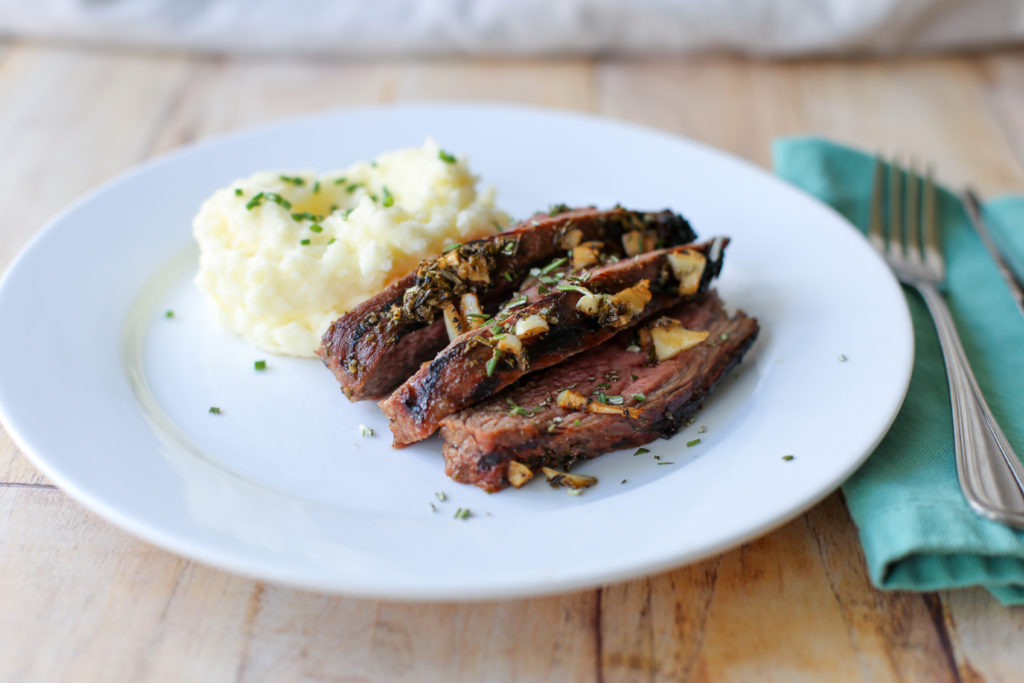 Tri-tip steak galore
My husband and I own a catering company and our best seller is by far tri-tip steak. Someday I would like to sit down and truly calculate how many hundreds of pounds of tri-tip we go through each year. It's more than you might think. Why? Because tri-tip is the ideal cut. It's tender, inexpensive and can be used in so many applications. It's great with a marinade and grilled. Works amazing braised. Handles searing like a champ. And you can find it at just about any grocery store. You just can't go wrong when you pick tri-tip. Since my husband goes through a lot of tri-tip steak, I often ask him to set aside one and bring it home. I can use it in all kinds of ways.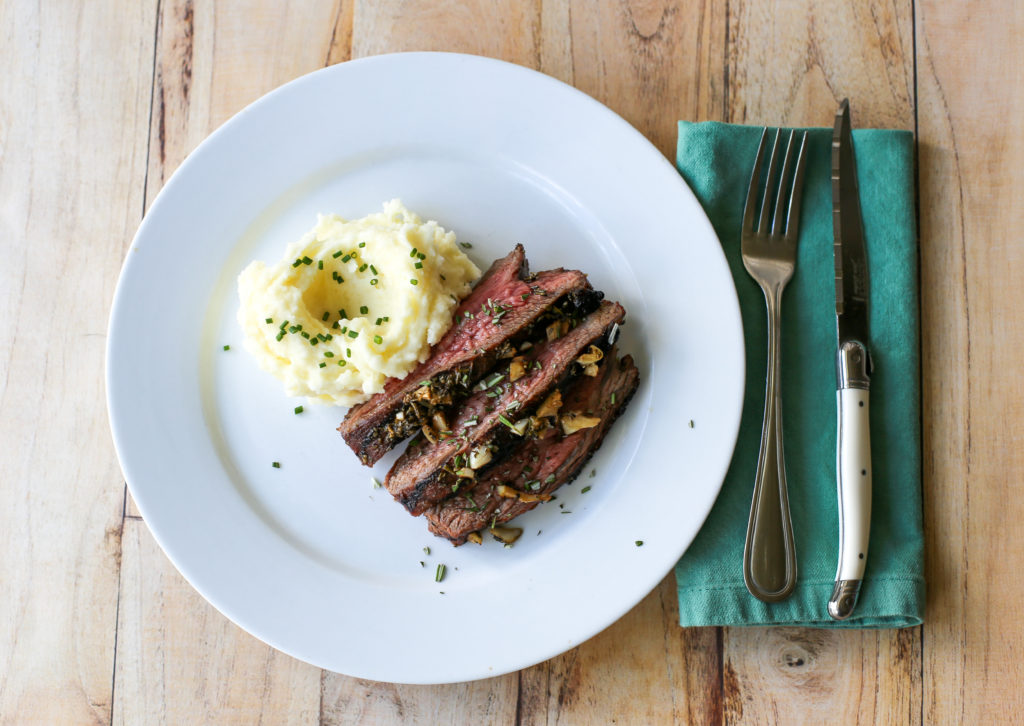 Notes on preparation
The timing on this recipe is going to vary depending on your gas grill. Some grills run nice and hot while others don't. Either one is going to be fine with this recipe, but you are going to have to pay attention to it maybe more than other recipes. If your grill runs hot, your tri-tip is going to spend less time finishing in the oven. If it's a cooler grill, more time in the oven. Like I said, either way is just fine. If you don't have a dependable digital thermometer, I would recommend you add it to your Amazon list right away. Click here for the one I like.
If you don't have rosemary but your garden is brimming with oregano, use that instead. Any other fresh herb would work. Or a combination of a few different ones would be delicious. Go ahead and get creative. Tri-tip steak doesn't discriminate when it comes to flavor.
When it comes to chopping the garlic, err on the side of a smaller rough chop than a bigger one. In all honesty, with the tri-tip steak pictured in this post, I wish I would have done a smaller rough chop. It gives the garlic a chance to better caramelize. If you do a smaller rough chop and you are noticing your garlic is going to burn before the steak is cooked through, just set a piece of foil over the top. No need to seal the edges. Just setting it on the top makes a big enough difference and the garlic doesn't burn.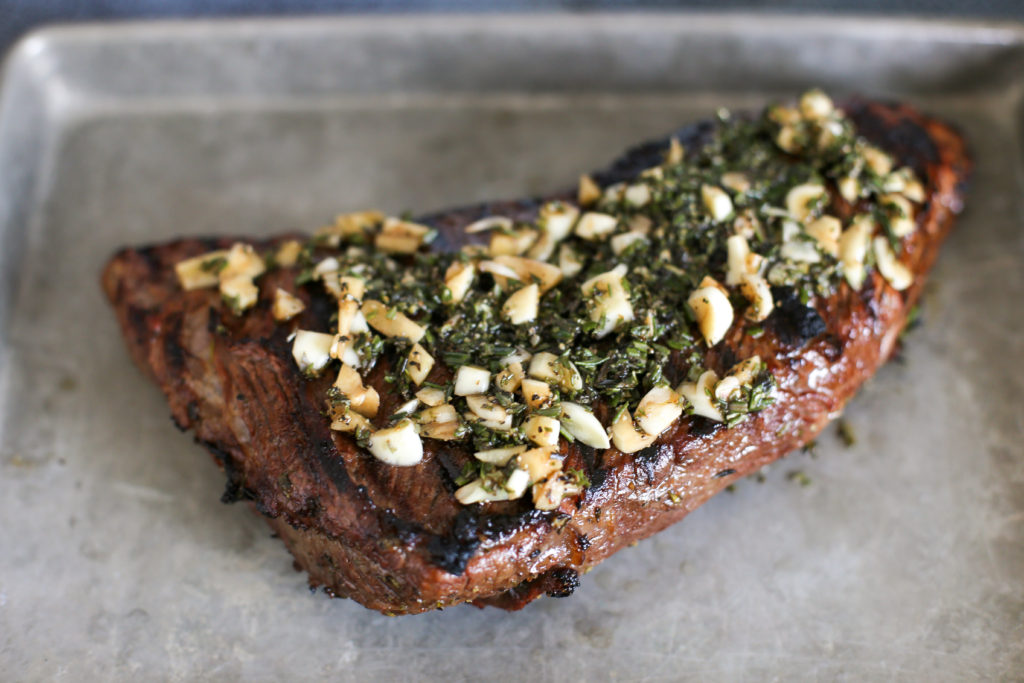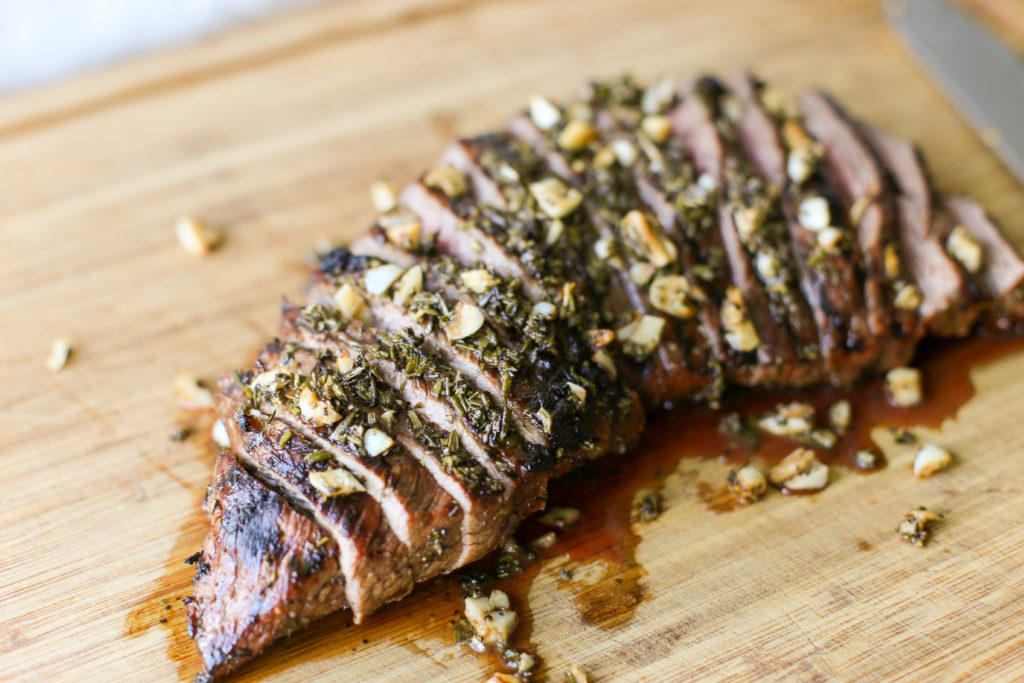 Let's take God's best offerings- steak and garlic- and make them get together and make magic. You know what would be amazing with this steak? Mashed potatoes. Just think of it. Sliced tri-tip covered in caramelized garlic swiping up some creamy mashed potatoes on it's way to your mouth. I mean…. come on. Get to it! If you have any questions, as always, feel free to ask.
Rosemary Garlic Tri-Tip Steak
Print This
Ingredients
½ cup red wine vinegar

¼ cup balsamic vinegar

¾ cup extra virgin olive oil

¼ cup minced fresh rosemary

6 garlic cloves, roughly chopped

1 tablespoon worcestershire sauce

1 teaspoon kosher salt

1 teaspoon ground pepper

2-4 pound tri-tip steak
Instructions
In a large zip top bag, add both vinegar, olive oil, rosemary, garlic, worcestershire sauce, salt and pepper. Seal bag and shake well to combine. Open and add tri-tip. Refrigerate for at least 6 hours or up to 24 hours.
Set oven to 400 degrees F and set grill to high. Once grill is hot, remove tri-tip from the marinade and grill, setting marinate aside. Grill, covered for 5 minutes, flipping halfway through, just until each side has grill marks. Transfer meat to a baking sheet. With a slotted spoon, remove garlic and rosemary from the marinade and spread it across the top of the tri-tip. Roast until the internal temperature reaches 130 degrees F for medium rare, about 10-15 minutes, depending on the starting internal temperature of the steak.  
Set tri-tip onto a cutting board, loosely cover with foil and let rest for 5-10 minutes. Slice tri-tip and serve.