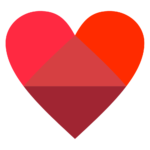 The last time I made this, my 10 year old daughter's friend was over. My daughter was thrilled because gnocchi is one of her favorite things. But her friend had never had gnocchi and was really hesitant to try it. My daughter convinced her to take a bite. And that was all she needed. After that, the girls were grubbing down. And you will too. This baked gnocchi with sausage isn't just easy, it's incredibly delicious. Everyone will grub down, even the neighbor kids.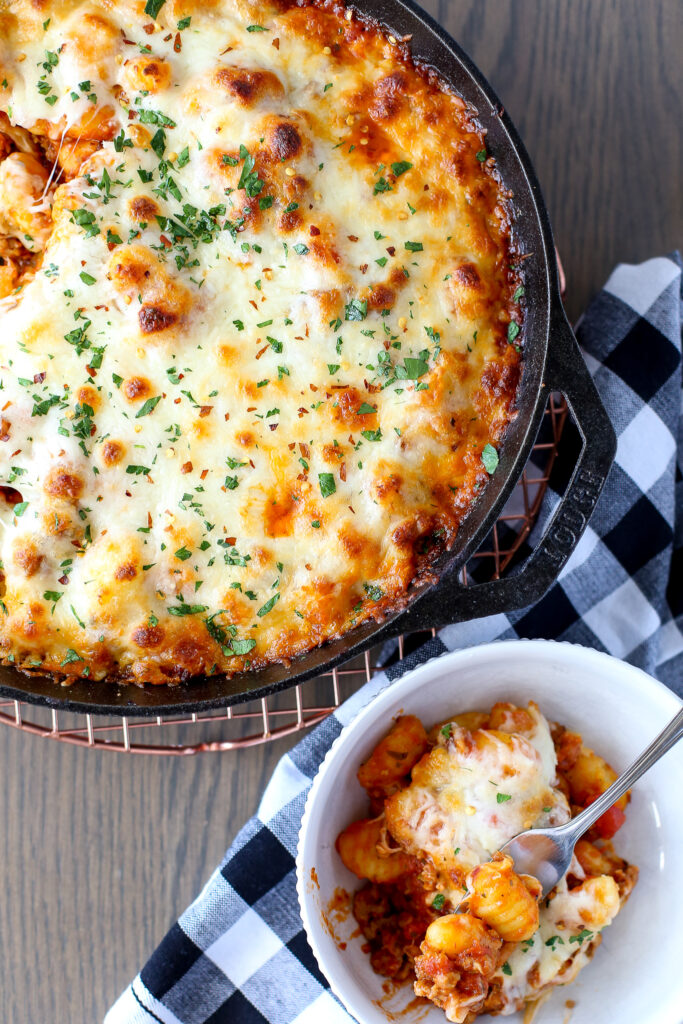 Just 4 ingredients, easy instructions
We are using 4 ingredients and only one pan for this baked gnocchi with sausage. And with that kind of simplicity, the directions couldn't be any easier. First, you get your biggest oven-proof skillet. Mine is a Lodge 12-inch skillet. Cast iron pans like that are cheap and do the job.
Second, saute up the sausage. Break it up with either a potato masher or a wooden spoon. You can use either the bulk sausage or sausage from a casing. Just do the gross job of squeezing it out of the casing. Everyone hates doing that, right? I had my daughter do it and she was sufficiently deterred from ever wanting to do that again.
Thirdly, you add a jar of marinara sauce and two packages of gnocchi. You stir that all around really well and top it all with cheese. And into the oven she goes. That's it!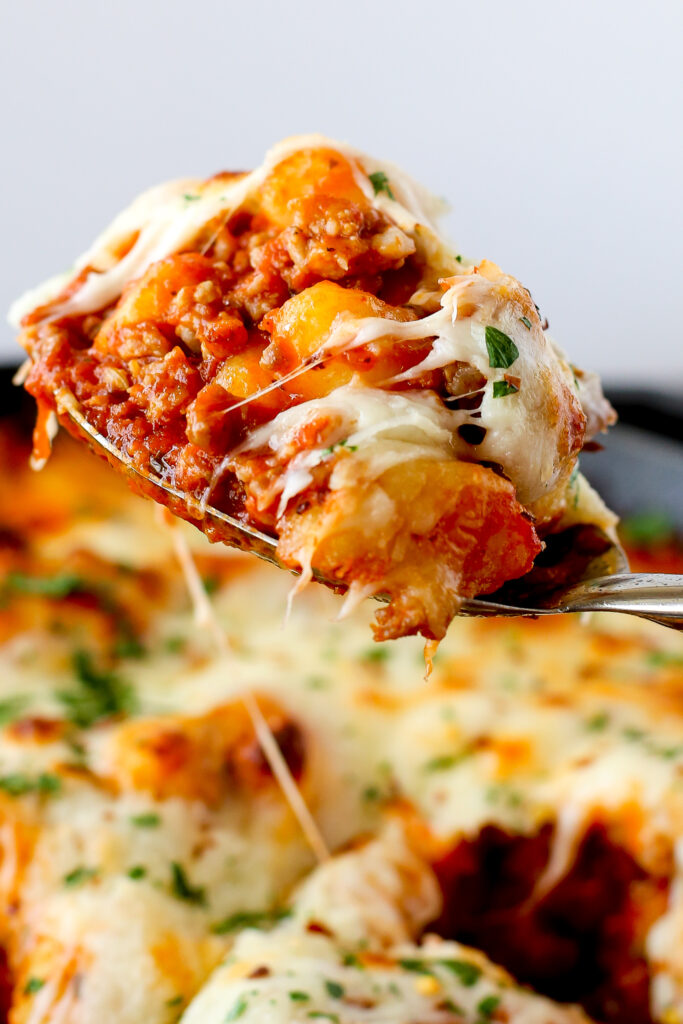 Italian sausage
We are using a pound of Italian sausage. For me, 5 links was just over a pound, so I went ahead and just did that. Also, I did that because I freeze sausage links in bags of 5. So there you go. You are welcome to sub in ground beef here. That will work great too.
Gnocchi
You don't need anything special here. Just use whatever package you find at your grocery store. I have used gnocchi from the fancier grocery stores all the way down to Trader Joe's and they are all the same in my opinion. But unlike pasta, we need two pounds of gnocchi. You might be initially inclined to only grab one box of gnocchi, but get two instead.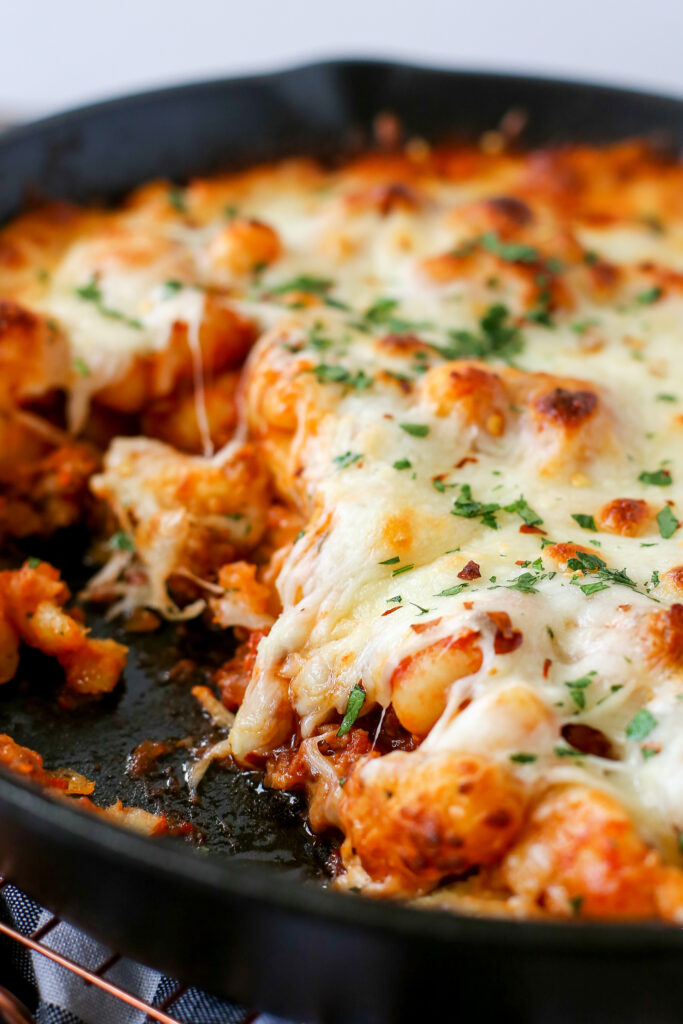 Jarred marinara sauce
This is where you can get a little wild. Just use whatever marinara sauce looks yummy at the grocery store. I like the Barilla marinara sauces. It might be a little fun to try one of those fancy pasta sauces, like that one butternut squash one I see at my grocery store all the time.
Shredded mozzarella
Do you know I am a bit of a cheese wimp. I don't really use anything besides cheddar, mozzarella and parmesan. If you want to get fancy, do another kind of cheese- which I do not know what that would be because I am a cheese wimp. Also, in the recipe it only calls for 3 cups. You will probably want more because you are probably normal.
Print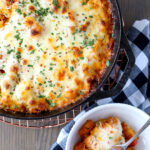 Baked Gnocchi with Sausage
---
Description
This baked gnocchi with sausage only needs 4 ingredients! It is a weeknight meal dream. Everyone satisfied with little effort!
---
1

pound Italian sausage, casings removed if needed

2

pounds gnocchi

1

24 ounce jar marinara sauce

3 cups

shredded mozzarella
---
Instructions
Set over to 400 degrees F. In a large, oven-safe skillet over medium high heat, add sausage. Saute sausage, breaking up with a wooden spoon, for 10 minutes. Once sausage is cooked through, add gnocchi and marinara sauce. Stir well, being sure everything is well-combined.
Sprinkle mozzarella cheese on top and put the whole pan in the oven. Bake for 30 minutes, until the cheese is melted and lightly browned.
Prep Time:

15 minutes

Cook Time:

30 minutes

Category:

Dinner
Keywords: gnocchi, Italian, One pot, sausage