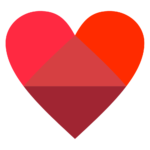 Just like everyone else, I use my grill a ton in the summertime. For me, I use it more as a convenience tool. I can throw a last-minute dinner together much easier with a grill. Anything tastes good with a little bit of char from the grill. Like I can get my kids to eat zucchini no problem when I grill it. Pro tip: dip big strips of zucchini in balsamic vinegar before they go on the grill. This grilled chicken with peach chipotle salsa comes together nice and quick for a simple summertime meal.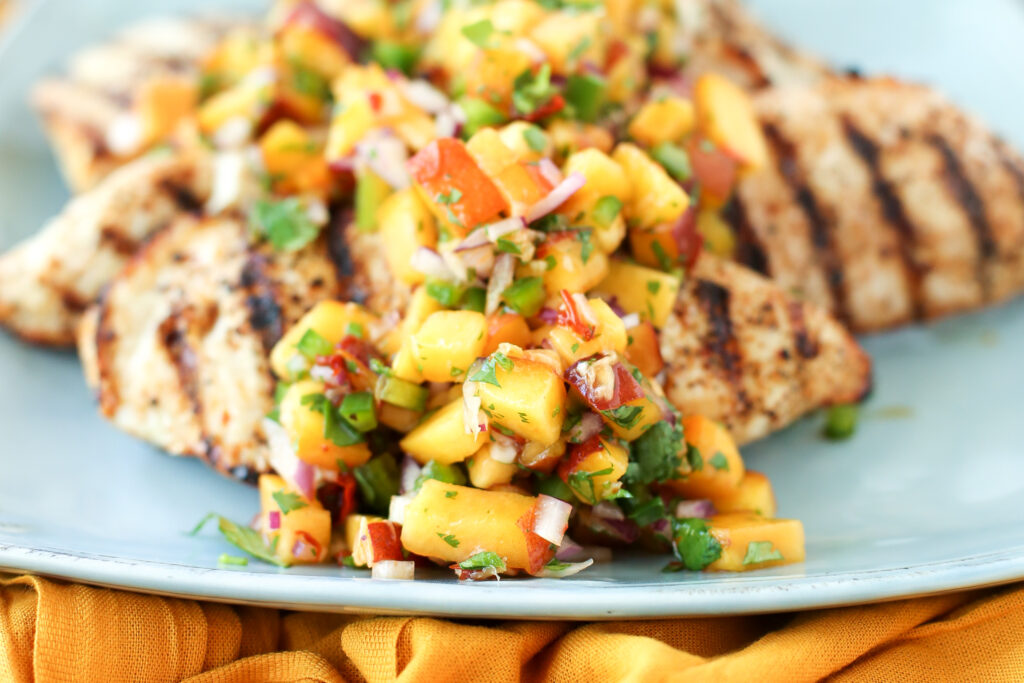 Blogs of yesteryear
My foray into creating recipes began when I had a food blog many years ago. It was called Rookie Cookie and it was so much fun. My older sister designed the site and she did a lot of graphic design work for it. We had so much fun building the blog. Creating recipes during that time was very cathartic for me. My life at that time was chaotic. We had a difficult move from California to Utah and my husband was dealing with some super fun addiction issues. Rookie Cookie provided me with a much-needed creative outlet. Besides the food part of it, I met a lot of people through food blogging that I am still friends with today.
After a while, I realized that Rookie Cookie had served its purpose and it was time to shift gears in my life. I went on to put my energy towards writing a cookbook, The Family Flavor. It took my 2 1/2 years and it was one of the most satisfying projects of my life. It really felt like my baby. It was a learning experience in so many ways. So many different opportunities came my way from writing the book, stuff that had nothing to do with food.
Revamping old recipes
This peach chipotle salsa came from my Rookie Cookie days. I like going back and going through those old recipes and giving them a revamp. Part of the revamp for this salsa is omitting the tomatoes and adding more peaches. Honestly, I have no idea what I was thinking by adding the tomatoes. But we live and learn, right?
Another way I altered this recipe for grilled chicken with peach chipotle salsa is getting rid of ingredients that don't add much to the party. The shorter an ingredient list, the better. People are far more inclined to make something if the recipe is short. So all the ingredients have to matter. You can rest assured that with my recipes, everything on the ingredient list matters.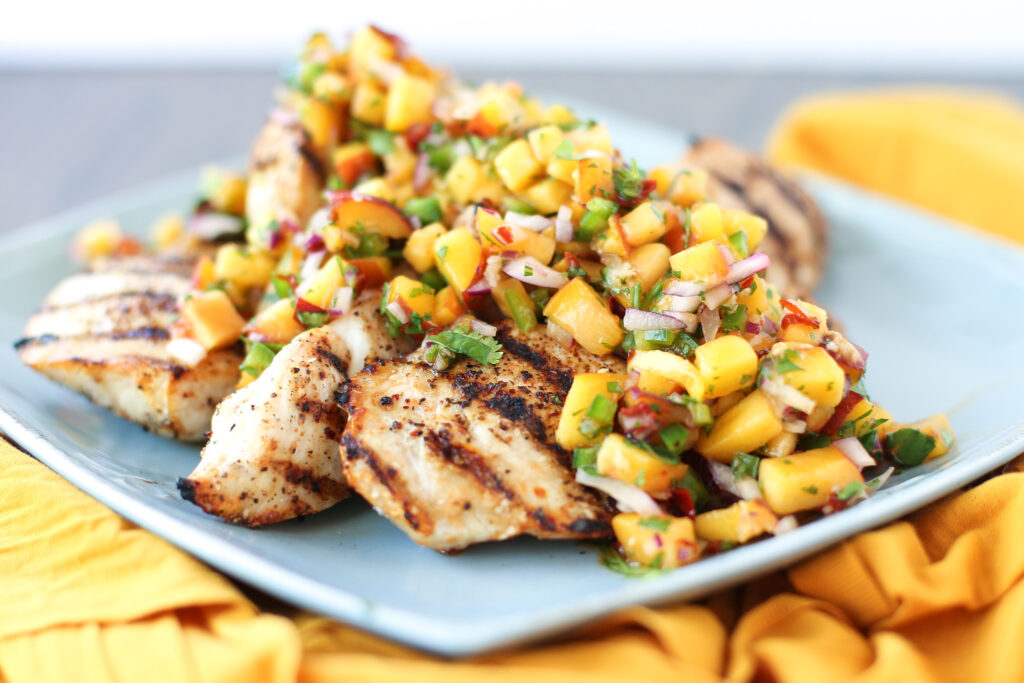 Tips for grilling chicken
I prefer to cook with boneless skinless chicken thighs. They have more flavor, are more tender and aren't a total loss if they are cooked past temperature. For some reason, chicken thighs get a bad wrap because they are supposedly not as healthy as chicken breasts. But chicken breast and thighs have a minor calorie difference. I think it's worth the extra calories.
Having professed my love for chicken thighs, I did do chicken breast for this recipe just because that's what I had. This means I had to babysit them a little more on the grill. They key is having an instant read thermometer. I have the ThermoWorks little ThermoPop. It is totally affordable and has a couple extra little features that other instant read thermometers don't have.
Another tip for grilling chicken breast is marinating it. Something acidic, like vinegar or citrus juice, will help tenderize the meat. It also adds flavor. You want to combine it with some kind of oil, like vegetable oil or olive oil. This helps distribute the vinegar or citrus juice. And it is also a flavor carrier. Fats, like oil and butter, help spread out flavor and intensify it.
Last tip: cut your chicken breasts in half horizontally. Split them in half so they aren't as thick. This helps it cook evenly. Thick chicken breasts have a tendency to burn on the outside before the inside is cooked through.
Notes on preparation
I am big on heat in my food. So I added both chipotle peppers and a jalapeno. You are welcome to omit the jalapeno and one of the chipotles if spicy isn't your thing.
The salsa recipe makes a lot. You will have enough to eat with some tortilla chips tomorrow for a snack.
Do you keep Lawry's Seasoned Pepper in your spice cupboard? You should.
Print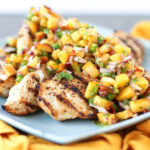 Grilled Chicken with Peach Chipotle Salsa
---
Description
Grilled chicken with peach chipotle salsa is just the ticket for a fresh summertime dinner, especially during peach season!
---
3

peaches, diced

½

red onion, minced

1

jalapeno, seeded and minced (optional)

2

garlic cloves, minced

1

chipotle chile in adobo, sliced open and seeds removed, minced

1 teaspoon

adobo sauce from the can of chipotle chiles

2

limes, juiced

½ cup

chopped fresh cilantro

1 teaspoon

kosher salt

6

chicken breasts
kosher salt and pepper, for seasoning
---
Instructions
Set grill to medium high heat.
In a medium bowl, combine peaches, red onion, jalapeno, garlic, chipotle chiles, lime juice, cilantro and salt. Fold together gently. Taste and add more salt if needed. Set aside.
Season chicken with salt and pepper on both sides. Grill on both sides, until dark grill marks appear and the internal temperature reaches 165 degrees F.
Serve chicken with salsa over the top.
Prep Time:

15 minutes

Cook Time:

10 minutes

Category:

Dinner
Keywords: Chicken, Grilled, Healthy Meals, Salsa