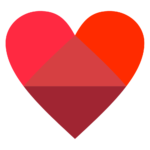 I don't think I know a single person that doesn't like Thai food. I actually probably don't want to know a single person that doesn't like Thai food. What's not to like? Sweet, tangy, savory flavors combined with all kinds of textures. Lots of fresh vegetables and noodles galore. And it's one of those types of cuisines that tastes better as a leftover meal the next day. This chicken pad thai will taste as good as the takeout from your favorite Thai restaurant.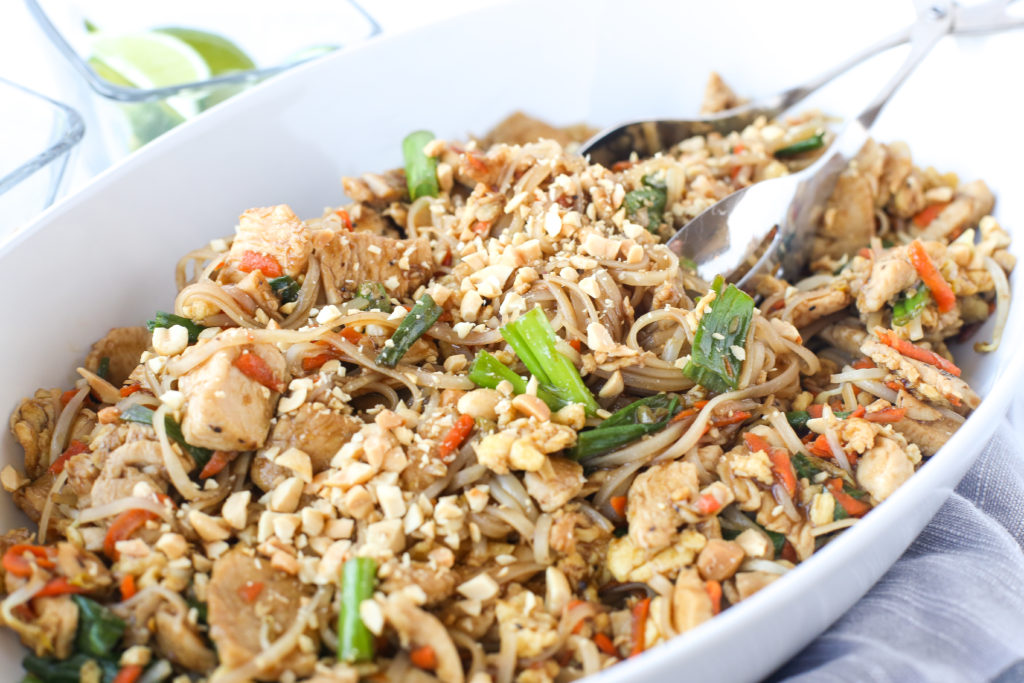 Nothing special… except
There aren't too many crazy ingredients in pad thai. You can find fish sauce is just about any store with an Asian ingredients section. Same with the rice noodles. But I would say one ingredient is an exception: tamarind paste/concentrate. I have two grocery stores I frequent nearby. One is your basic grocery stop with all the staples you might need, not too many frills, but always dependable. The other store has a little more to it. All the basics but also extra specialty foods and more variety. It's more expensive but totally worth it when they have what I am looking for and I don't have to turn to Amazon.
I had to go to my higher-end grocery store to find tamarind paste/concentrate. It's worth the effort of finding it because tamarind is the essential ingredient in the sauce for chicken pad thai. It adds the tanginess that chicken pad thai is known for.
I am going to be really real with you right now: tamarind paste/concentrate smells absolutely AWFUL. I swear I am not being hyperbolic. It smells wretched. But it's one of those things that even though it smells revolting, it tastes delicious. And it is mixed with brown sugar, lime juice and soy sauce. It all comes out fine in the end, just ignore the tamarind smell. Put the lid back on the jar as soon as you measure out as much as you need. Just trust me.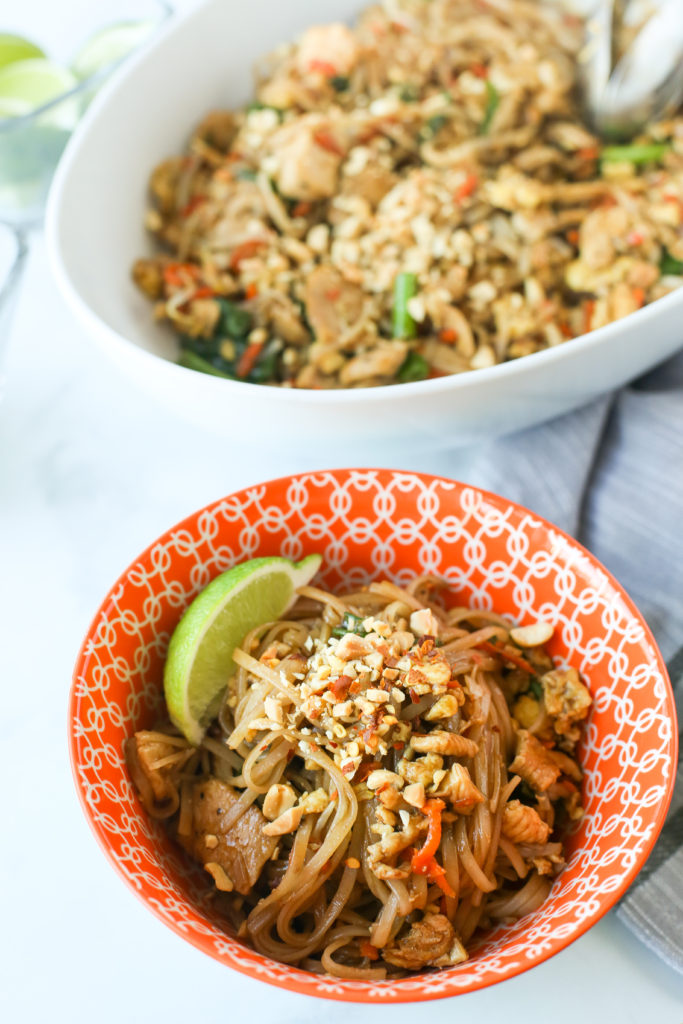 Notes on preparation
Of course, you can change out the protein on this for something else. Or none at all. I would definitely do shrimp with this. Or maybe some thinly sliced ribeye, sauteed just until cooked. Nothing worse than a good piece of beef steak that is overcooked! It would totally worth do this vegetarian. Add some steamed cauliflower or some roasted sweet potatoes. You can't go wrong.
I need someone to make me a visual guide to the different types of Asian noodles. Udon, mai fun, chow mein noodles, wide rice noodles. HELP. With this dish, I use Annie Chun's pad thai rice noodles. But I also have seen some that are just called "linguine rice noodles". I mean really, whatever direction you go in, you will still be fine. But man, I would love for someone to send me a guide on Asian noodles (HINT HINT).
Something else to note about the noodles, they cook quicker than pasta. So just keep an eye on them. We are talking like 4-6 minutes.
I have had chicken pad thai at restaurants that have more of a peanut flavor. If you like peanut buttery Asian foods, try adding a spoonful of peanut butter to the sauce. In fact, now that I am saying that, I know I am going to do that next time. Be aware that peanut butter takes a while to breakdown when you are adding it to a sauce like this. Just keep whisking and be patient.
PS, I totally can't use chopsticks.
Print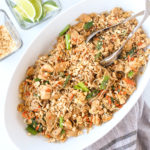 Chicken Pad Thai
---
For the sauce
⅓ cup

brown sugar

2 tablespoons

fish sauce

2 tablespoons

soy sauce

2 tablespoons

tamarind paste/concentrate

1 tablespoon

lime juice, about

one

lime

⅛ teaspoon

crushed red pepper
For the noodles
8 ounce

package pad thai rice noodles

4 tablespoons

olive oil, divided

1

pound chicken breast, about

2

chicken breasts, thinly sliced and cut into bite-sized pieces
Kosher salt and ground pepper, for seasoning

3

eggs, whisked

1 cup

bean sprouts, about

1

big handful

1/2 cup

shredded carrot, about

one

large carrot

1 tablespoon

minced garlic, about

3 g

arlic cloves

1

bunch green onions, chopped into

1

inch pieces
chopped peanuts, for garnish
lime wedges, for garnish
---
Instructions
In a medium bowl, combine all sauce ingredients and whisk well to combine and set aside. Set a large pot of water to boil.
In a large skillet over medium-high heat, add 2 tablespoons olive oil. Once oil is heated, add chicken breast. Season with salt and pepper. Saute until cooked through, about 10 minutes. Transfer chicken to a medium bowl and set aside, draining liquid left in the pan.
Put the pan back on the heat and add 1 tablespoon of olive oil. Add the whisked eggs and stir until eggs are scrambled and cooked through. Using your wooden spoon or rubber spatula, break up the cooked eggs into tiny pieces. Transfer eggs to the same bowl as the chicken.
Put the pan back on the heat and add 1 tablespoon of olive oil. Add bean sprouts, carrot and garlic. Season lightly with salt and pepper and saute until vegetables are softened. Remove pan from the heat and add chicken and eggs and green onions. Set aside.
Boil rice noodles in the prepared boiling water. Drain well and add to the chicken mixture. Give the sauce one final whisk and pour over the top. Toss gently to coat the noodles with the sauce. Serve with chopped peanuts and lime wedges.
Prep Time:

10 minutes

Cook Time:

15 minutes

Category:

Main Course