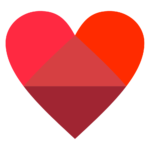 I have a love-hate relationship with Costco. I feel like a cliche American as I push my ocean liner of a cart around the store filling it with super-sized boxes of everything from potato chips to socks. But the love comes in with a recipe like this. This corn and shrimp chowder is made easy with one of those giant bags of frozen corn and frozen shrimp. The convenience and quality outshadow any gripes I have with Costco.
My favorite Costco staples
There are a few things I like to have around and Costco is the best option for quality and price. Like you aren't going to find a better price on pure vanilla extract than at Costco. (Sure hoping that prices go down soon and those dang vanilla crops start producing). I also love that $4.99 rotisserie chicken. (who on earth doesn't?!) It's great for quick meals and then make the carcass into chicken stock. Click HERE for a recipe for that. I also love having Costco frozen vegetables on hand like sweet corn and green beans. Three cheers for the frozen fruit too. By way of frozen meats and seafood, I love the shrimp and tubes of ground beef. I usually don't get too crazy on my Costco runs. I stick to the list because if I don't, my $125 trip turns into a $300. Yikes. We all know how that goes down.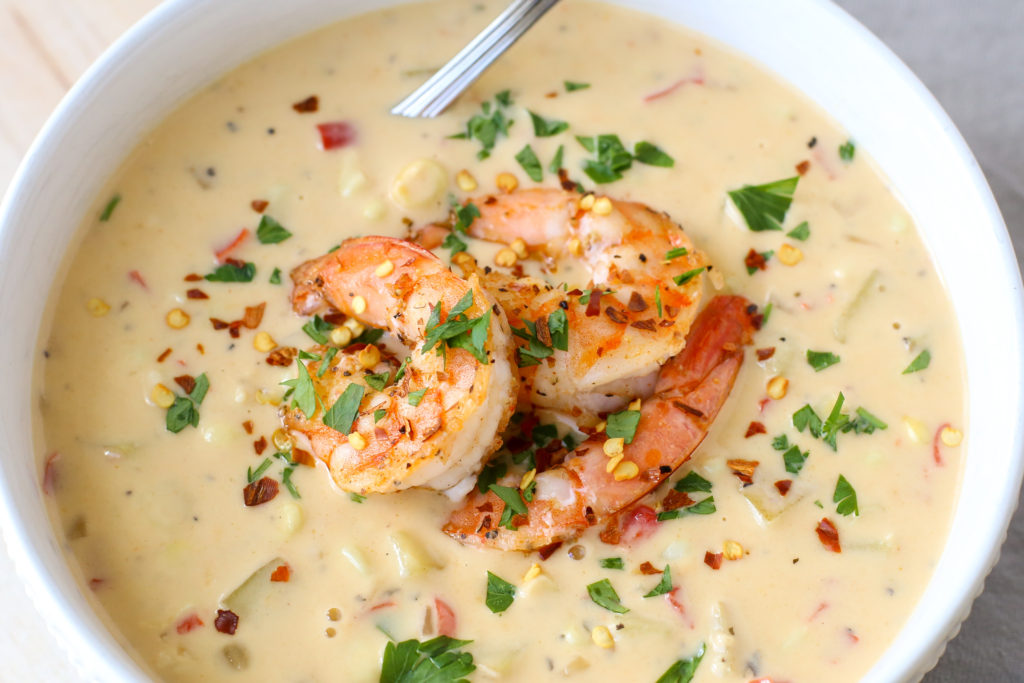 Corn and shrimp chowder thanks to the Big C
Two of the main ingredients of this soup are from Costco. The frozen shrimp comes in 2-pound bags. I usually use 1 pound for whatever I am making for dinner. So one bag can work for 2 meals. The shrimp defrosts super quick. I put it in a strainer and then fill my kitchen sink with cold water and set the strainer in it. The shrimp are soft and defrosted within minutes. The frozen corn gets thrown in still frozen, so no extra prep on that. You just can't beat easy and delicious. This soup is just all things comforting. Creamy and sweet with chunks of potatoes and juicy shrimp. All you need is a hunk of good bread. Don't forget to text your partner to pick some up on their way home. You won't regret it.
Notes on preparation
I have written this recipe to be a little bit on the thinner side. If you are wanting it thicker, let me share my latest trick. Spoon out 1/4 cup of the soup into a small bowl, removing any chunks of vegetables. Whisk in 1/4 cup of all-purpose flour. Then whisk that mixture back into the soup. If it is too thick, add some more chicken stock.
If you aren't into shrimp, how about some chicken? I would dice up some chicken thigh and saute it before sauteing any vegetables. Set it aside and then saute the veggies in the chicken fat left in the pan. Stir that chicken back in at the end and you're in business.
Print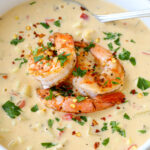 Corn and Shrimp Chowder
---
Description
Corn and shrimp chowder brings together some of the most delicious ingredients know to man. Butter, sweet corn, tender shrimp, garlic.. all good things!
---
2 tablespoons

olive oil

1

pound tail-on shrimp

1 teaspoon

kosher salt

½ teaspoon

ground pepper

¼ teaspoon

garlic powder

¼ teaspoon

sweet paprika

3 tablespoons

unsalted butter

1

red bell pepper, diced

1

yellow onion, diced

1 tablespoon

minced fresh garlic

1½ teaspoons

kosher salt

½ teaspoon

ground pepper

½ teaspoon

sweet paprika

½ teaspoon

dried basil

6 cups

chicken stock

2 cups

diced potatoes (russet, Yukon gold, red- whatever you want)

2 cups

frozen whole-kernel corn

2 cups

heavy cream

¼ cup

chopped fresh parsley
---
Instructions
In a large pot over medium-high heat, add olive oil. Once the oil is heated, add the shrimp, salt, pepper, garlic powder and paprika. Saute until cooked through, about 5 minutes. Set aside on a plate and keep warm.
Set the pot over medium high heat and add the butter. Once the butter is melted, add red bell peppers, onion, garlic, salt, pepper, paprika and basil. Saute until vegetables are softened, about 10 minutes.
Turn heat to high and add chicken stock. Bring to a boil and add potatoes. Boil, stirring occasionally, until the potatoes are cooked through, about 10 minutes. Reduce heat to medium and stir in corn, heavy cream and parsley. Simmer, stirring occasionally, for 10 minutes.
Serve chowder with a few pieces of shrimp on top
Prep Time:

10 minutes

Cook Time:

35 minutes

Category:

soup

Method:

stove top
Keywords: soup, seafood, corn, chowder