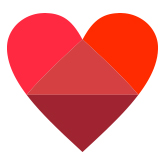 You been to Zupas? It's a soupy salady restaurant located all over the U.S. Some of my favorites there are the Cuban sandwich, the chocolate mousse cake, the nuts and berries salad and the Asian chicken salad. They also have this chicken enchilada chili that my friend Sarah asked me to recreate. Zupas chicken enchilada chili and beyond good, so I was happy to fulfill her request.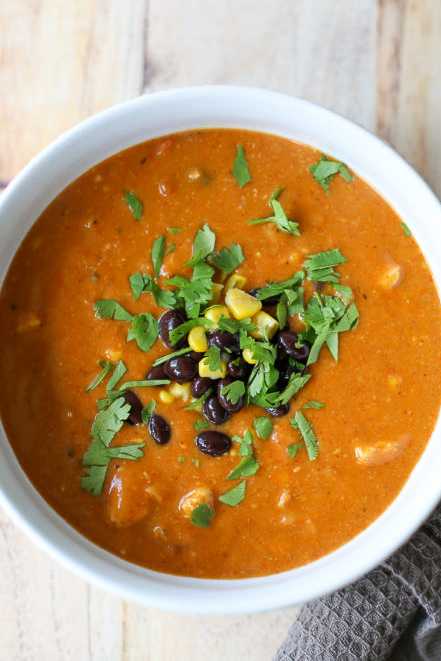 Zupas Chicken Enchilada Chili
This soup is both creamy and substantial. Sometimes a smooth creamy soup, like tomato basil soup, doesn't have a lot to it and it's more of a side dish soup than a main dish soup. This Zupas chicken enchilada chili is creamy and smooth, but also has chicken, corn and black beans. It's perfect for a main dish. Have it by itself or include some cornbread or a side salad.
Cornstarch is like magic
For as long as I live, I don't think I will ever stop being fascinated by cornstarch. It's a powder that once added to liquid, turns into a magical thickener. By itself, it can't do anything. But it can change a meal. This soup is really thin, but adding cornstarch thickens it to the perfect consistency. Cornstarch is also great for fun crafty stuff, like this cornstarch play doh.
Pantry staples ahoy!
Zupas chicken enchilada soup is great for using pantry staples. I keep an unrealistic amount of canned goods and pantry staples on hand. I just hate running out of ingredients when I want to make something. This dish uses some great pantry staples. There is chicken stock, canned tomatoes, canned black beans, canned corn and canned enchilada sauce. If you keep chicken breasts in the freezer, bonus points for you. What else do you like to keep on hand? My pantry is pretty extensive. If it is self-stable for a few months, I have extra on hand. Honey, coconut milk, jam, black olives, salad dressing, granulated sugar, olive oil, marinara sauce, diced green chiles, rice, pasta- pretty much you name it, I have it. It took time to build up my supply, but it's really just a matter of a buying a few extra of certain things when you go grocery shopping. And having a place to store it is important too. Below you will find my list of what I like to keep on hand. Go ahead and use that as a starting point.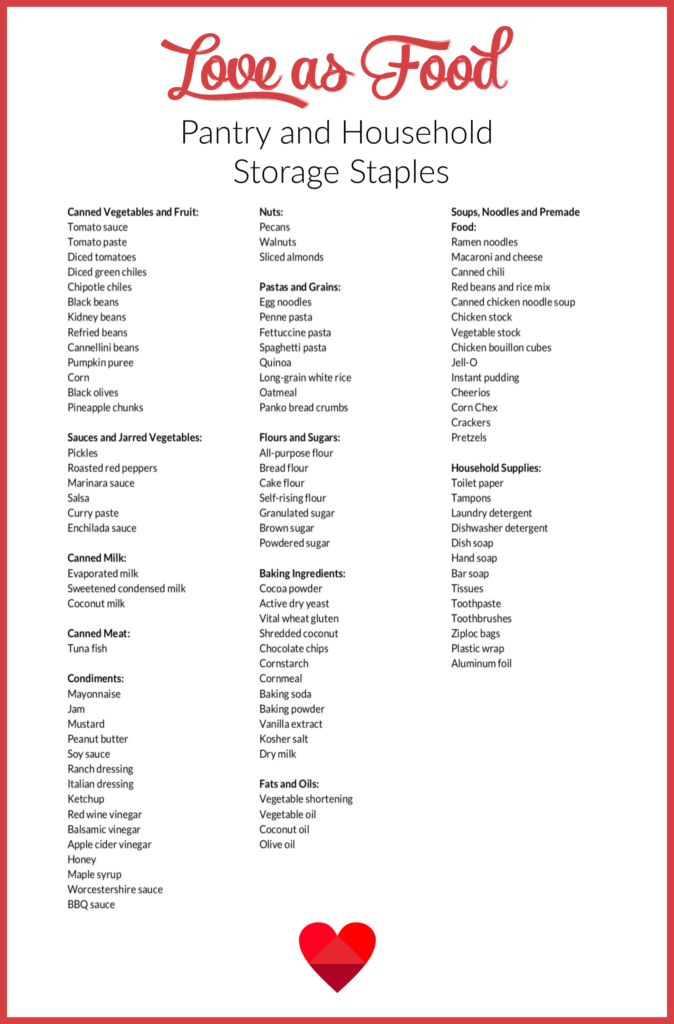 Notes on preparation
When choosing what enchilada sauce to use in your soup, just go with mild and then you can add more heat later if you want. Just a bit of chile powder can get you where you want to be heat wise.
If you have chicken thigh on hand, go ahead and use that instead of the chicken breast. Or if you have some shredded rotisserie chicken in the fridge, throw that in. You could also go without any meat at all.
This soup is great as leftovers. And it makes a lot. So go head and plan on this being a second meal during the week.
Print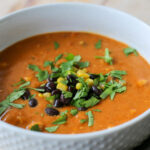 Zupas Chicken Enchilada Chili
---
Description
This tastes the same as the chicken enchilada chili at Cafe Zupas. It is filled with all the best things in enchiladas. It will warm you right up!
---
2 tablespoons

extra virgin olive oil

2

boneless skinless chicken breasts, diced

1 teaspoon

kosher salt

½ teaspoon

ground pepper

½

yellow onion, diced

3

garlic cloves, minced

½ teaspoon

ground cumin

½ teaspoon

dried oregano

4 cups

low-sodium chicken stock

1

28 ounce can enchilada sauce

1

15 ounce can diced tomatoes

2 cups

shredded cheddar cheese

1 cup

heavy cream

½ cup

cornstarch

1

15 ounce can black beans, rinsed

1

15 ounce can corn kernels, rinsed
---
Instructions
In a large pot over medium high heat, add olive oil. Once the oil is heated, add the chicken, salt and pepper. Saute until chicken is cooked through, about 10 minutes. Remove chicken from the pot onto a plate a set aside.
Reduce heat to medium, add onion and season with additional salt and pepper. Saute until softened, about 10 minutes. Add a few more tablespoons of olive oil if the pan seems dry. Add garlic, cumin and oregano and saute for an additional 2 minutes. Pour in chicken stock, enchilada sauce and diced tomatoes. Bring to a simmer and if you want a smoother texture, blend with an immersion blender.
Once simmering, add shredded cheese and heavy cream. Stir until cheese is melted. Once the cheese is melted, scoop out a few ladlefuls of soup into a medium bowl and add cornstarch to it. Whisk until smooth then pour into the soup and continue whisking until it is thickened. Add black beans, corn and cooked chicken.
Prep Time:

10 minutes

Cook Time:

30 minutes

Category:

soups and stews

Method:

stove-top
Keywords: soup, chili, copycat recipe, chicken, enchilada