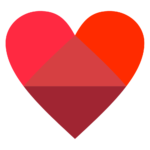 We are well into soup season. While there may be 145 days in January and then another 482 days of February, we can take solace in the fact that its the season of a bowl of something warm that begs for bread. Chicken pasta e fagioli is another soup recipe to add to your recipe binder. And it makes a lot, so your freezer will get a big helping too.
Soupapalooza
This here blog is pretty new and I am working my buns off trying to build up the content. And any self-respecting blog has a boatload of soup recipes. Some thin, some thick. Some creamy while some are brothy (I just hated that word as I typed it). There are soups packed full of meat while others are just veg. Blended, chunky, spiced, herbed. Soup is endless. Today I am adding a brothy one. It's full of vegetables, chicken, beans and pasta. Pasta e fagioli translates into "pasta and beans". I added chicken for some extra protein and substance. And I love a soup with chucks of meat in it because every few bites you get some and it's just a nice added bonus. If you don't want to add chicken, I am not offended.
What is your favorite kind of soup? If I had to pick my top five, I would say baked potato soup, my mom's chili, clam chowder, butternut squash soup and braised beef stew. And chicken noodle. But I also love a solid minestrone soup. And Italian wedding soup from Spaghetti Eddies. Okay fine, I love it all. And I really love this chicken pasta e fagioli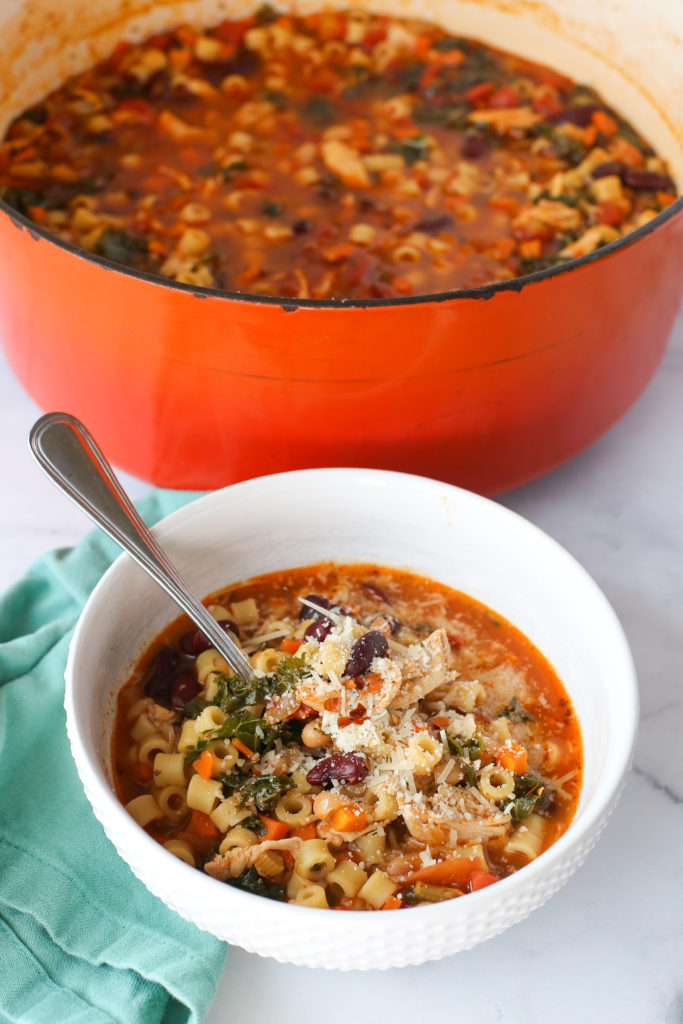 Healthy eating trick
Healthy eating has to begin at home, at least for me. If I don't have healthy options at home, it's a loss no matter where I go. Something about starting at home helps. When I have leftovers of a healthyish dinner at home, I will freeze it into lunch portions. So a soup like this can go into small containers and sit in the back of the freezer until I need a quick, healthful lunch. If I have options like this at the ready, I am bound to make a smart choice when I am hungry.
Chicken pasta e fagioli works great for this. I freezer it into 1ish cup portions and then pull one out for lunch. Zap it in the microwave for a few minutes and voila! Smart lunch for a smart girl! Other leftover that work great are rice, curry and steamed vegetables. Like right now I have some yellow curry chicken, white rice and steamed green bean lunches in my freezer right now. Give it a try!
Notes on preparation
Have you ever made your own chicken stock? It's definitely worth looking into if you haven't. Very little effort brings excellent results. Check this post on how to make your own stock. It might not be the fancy, "correct" way, but it's what works for me.
You will notice that the recipe has you boil the pasta separately instead of in the soup. This is for good reason. If you boil the pasta in the soup, it sucks up too much of the moisture. And the starch from the pasta can make the soup a little gummy, which sure doesn't sound appetizing. Boiling the pasta separate also helps prevent other ingredients in the soup from being overcooked.
Print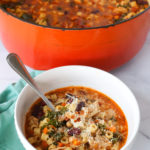 Chicken Pasta e Fagioli
---
3 tablespoons

olive oil

1

yellow onion, diced

2

carrots, peeled and diced

2

celery stalks, diced

2 tablespoons

minced fresh garlic, about

6

cloves

1 teaspoon

dried rosemary

1 teaspoon

dried sage

2 teaspoons

kosher salt

1 teaspoon

ground pepper

3 tablespoons

tomato paste

1

15 ounce can kidney beans, drained and rinsed

1

15 ounce can cannellini beans, drained and rinsed

1

15 ounce can diced tomatoes

8 cups

chicken stock

1 cup

chopped fresh kale, about

1

large leaf

2 cups

cooked chicken

8 ounces

small pasta, about

1½ cups

, cooked according to package directions
parmesan cheese, for serving
---
Instructions
In a large pot over medium heat, add olive oil. Once the oil is heated, add onions, carrots, celery, garlic, rosemary, sage, salt and pepper. Saute until vegetables are softened, about 10 minutes. Add tomato paste and cook for an additional 5 minutes.
Add both kinds of beans, diced tomatoes, chicken stock and kale. Turn heat to medium-high and bring to a simmer. Simmer, stirring occasionally, for 15 minutes.
Add chicken and cooked pasta. Stir well to combine and simmer for 5 minutes. Serve soup with parmesan cheese on top.
Prep Time:

15 minutes

Cook Time:

35 minutes

Category:

Main Course, Soup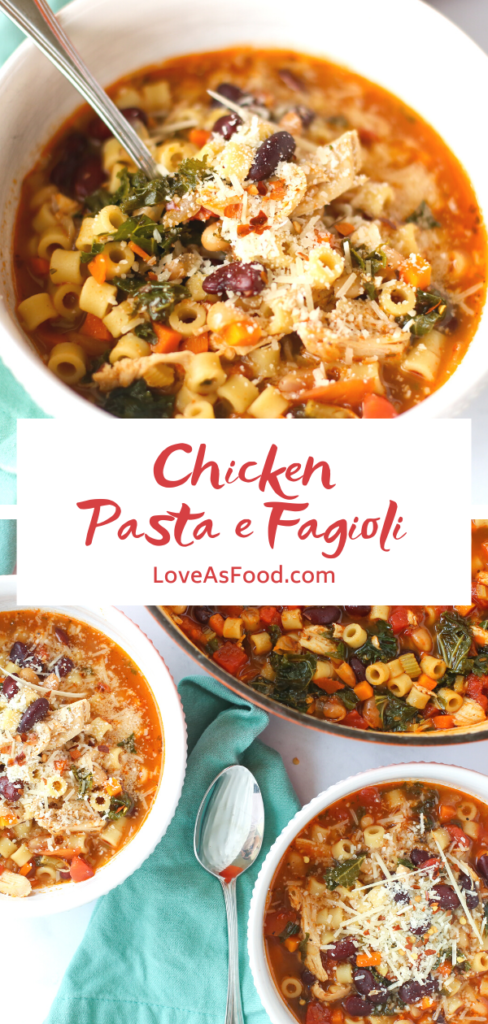 Cooking equipment I use for this recipe
Listened to in the kitchen