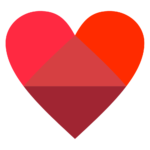 Breakfast makes something sound healthy, right? Like breakfast tacos, you think it's a protein-packed dish, ready to get your day started. Let's do that with brownies. Breakfast brownies are a good excuse for something sweet yet substantial for your morning. I am not going to tell you these are a healthy alternative. I will be real, there is still a cup of sugar in this. But we are off-setting that with some whole wheat flour, bran cereal and chopped nuts. Those things can help you stay fuller longer and maybe feel good about eating a brownie for breakfast.
Cookies vs. brownies
I built this recipe around some breakfast cookies from my husband's family recipe book. Some obscure great aunt had a recipe for breakfast cookies. Intriguing. I decided to make something similar. Breakfast, but make it chocolate. I much more like the idea of breakfast brownie vs a breakfast cookie. No scooping. One pan, 9 pieces and done.
All-Bran cereal
The most intriguing part of that old family recipe of breakfast cookies was the addition of bran cereal. It is first soaked in some kind of liquid, juice or milk, and then added to the breakfast brownies. Doing a quick soak softens the cereal and makes it blend perfectly into the batter. I usually choose to soak the cereal in orange juice, just because I usually have it in the fridge. But milk would do fine too.
Butter
I have made brownies with vegetable oil instead of butter, just swapping out the exact amount. I think it really is a matter of flavor. Either one will give you a great brownie. The thing that makes a brownie great is the amount of fat in it. That is where things get gooey and fudgy. So do what you have available- vegetable oil or butter.
Granulated sugar
Yeah yeah yeah, I know. Breakfast shouldn't have a ton of sugar. Well, we are going for a more decadent breakfast brownie here. Something that makes it feel special. You are welcome to try a substitute like honey.
Eggs
For a long time, I thought that eggs were the deciding factor in a fudgy brownie vs. a cakey brownie. Wrong. It is fat. Eggs will give us some structure and body. If you can make them room temperature, that is ideal.
Whole wheat flour
Another factor in a good brownie is a low amount of flour. This recipe is only using 1/2 cup. When it is such a small amount of flour, you can get away with using a different kind. I use whole wheat flour here, but go ahead and switch out for all-purpose if you want.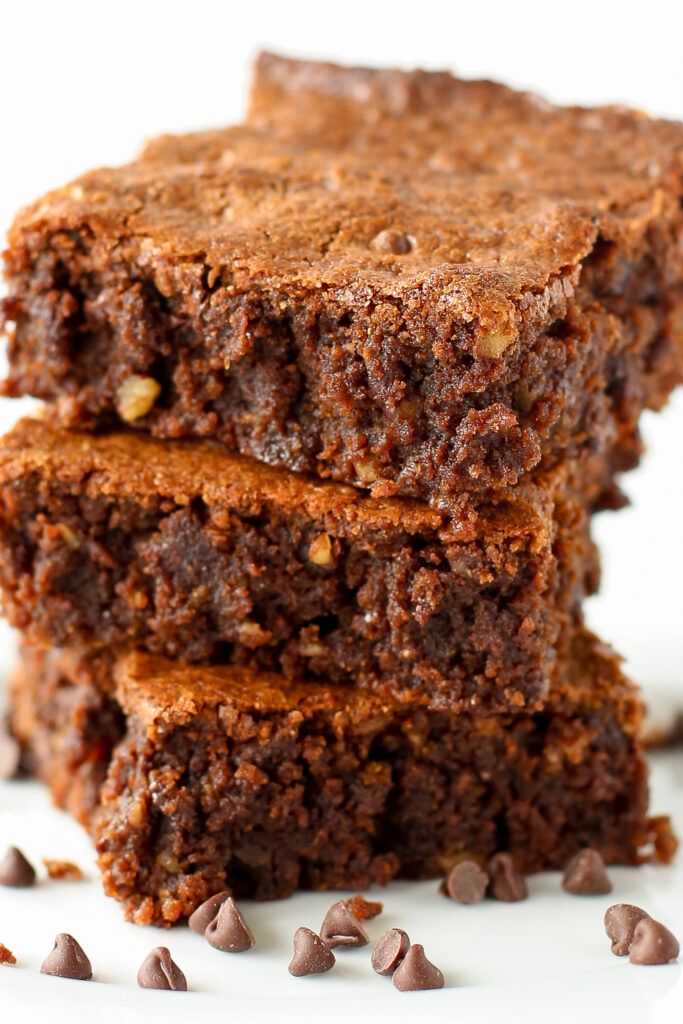 Cocoa powder
You can add or take away cocoa powder in this recipe pretty easily. A little less or a little extra won't effect the texture of the finished brownie. I actually tend to lean a little more on the less side of cocoa powder. I don't think you need as much to get the desired chocolatey effect.
Pecans
Traditional brownies with nuts use walnuts. But I have a lot of pecans so this particular go-around of breakfast brownies is pecans. And I love the texture. But go ahead and switch out to whatever other kind you like. I highly recommend buying a little nut chopper. I use mine more than I thought I would and it works really well. Click HERE for the one I use. This recipe calls for 3/4 cup of finely chopped nuts. When you use this nut chopper, you just crank the handle until you get the amount of nuts you want in the cup below. So it's a cinch.
Mini chocolate chips
I have been using mini chocolate chips more than regular-sized lately. In these breakfast brownies, it creates the tiniest pockets of melted chocolate, which makes it easier to eat on the go. It isn't as messy as bigger chocolate chips or chunks.
I prefer mini chocolate chips in lots of things. If I make 1 tbsp-sized chocolate chip cookies, I use mini chips. If I do chocolate chip pancakes, mini chips all the way. Next time you are at the grocery, grab a couple bags of the mini chocolate chips. You will thank me.
Print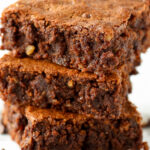 Breakfast Brownies
---
Description
Breakfast brownies are a healthier version of your favorite treat. Whole wheat flour, bran cereal & pecans help give you energy for your day!
---
⅓ cup

bran cereal

¼ cup

milk or juice

¾ cup

unsalted butter, softened

1 cup

granulated sugar

2

eggs, at room temperature

⅓ cup

cocoa powder, sifted if clumped together

¼ cup

whole wheat flour

½ teaspoon

salt

¾ cup

finely chopped pecans

⅓ cup

mini chocolate chips
---
Instructions
Set oven to 350 degrees F. Spray a 8×8 inch pan with non-stick spray and set aside. In a small bowl, add bran cereal and milk/juice. Stir together and set aside.
In the bowl of a mixer fitted with the paddle attachment, add butter and sugar. Mix on medium speed until light and fluffy, about 3 minutes. Add eggs and mix well, being sure to scrape the sides of the bowl with a rubber scraper. Add cocoa powder, flour and salt. Mix until combined. Stir in soaked bran cereal, pecans and mini chocolate chips. Mix until well-combined. Transfer brownie batter into the prepared pan. Smooth the top.
Bake for 35-40 minutes, until an inserted toothpick comes out clean. Set aside to cool completely before cutting. Store in an airtight container.
Prep Time:

15 minutes

Cook Time:

40 minutes

Category:

Breakfast