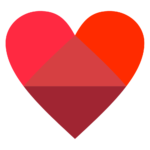 Peanut butter blondies are my jam because I LOVE peanut butter. I ask people about their Top 5 all the time. What are the Top 5? The top 5 things you eat on a regular basis at home. Mine are peanut butter, popcorn, chocolate, eggs and apples. I eat one of those or many of those every single day in one form or another. I find other people's lists so fascinating. Please, tell me your Top 5!
Last spring, I went to Disneyland with my 5 sisters and my mom. We stood in lots of lines and one of the line conversations was Top 5 foods. Common answers were eggs, quinoa and feta cheese. Also chocolate. Always chocolate. I recently asked my brother inlaw and he said deli turkey and Ritz crackers. It's just so fascinating to me!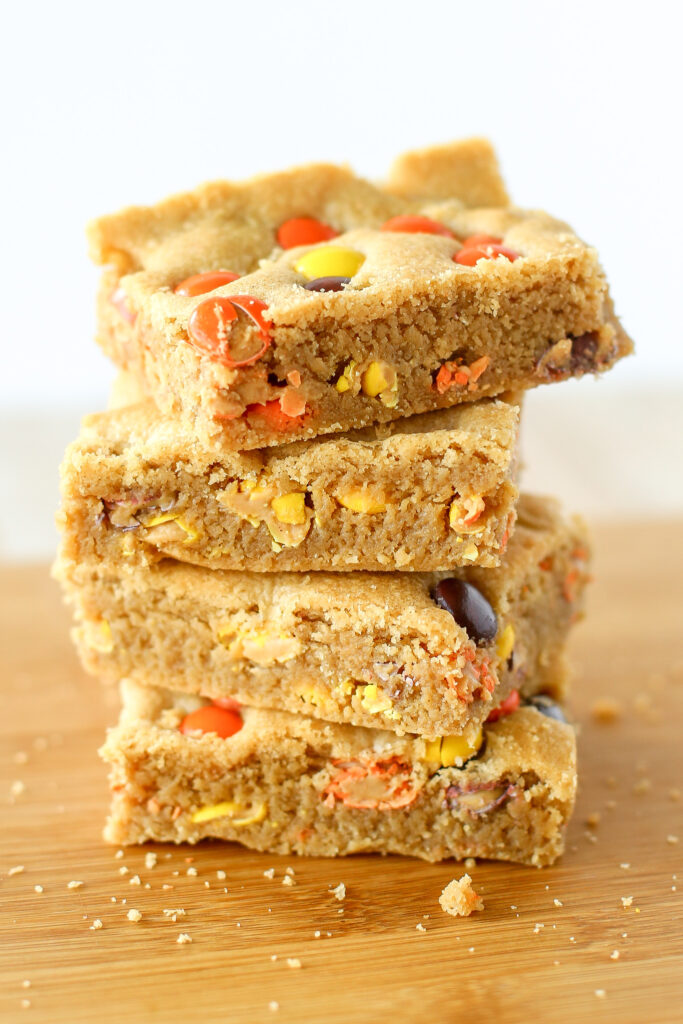 Peanut butter in every way possible!
I already said I love peanut butter. But please hear me again. I LOVE PB. Yeah, we can always think of peanut butter desserts, but what about a Thai peanut sauce or a curry with peanut butter in it? Even just a cut up apple with peanut butter to dip is so yummy to me. So this dessert is my jam. I can go without ice cream and candy. I don't need either. But baked goods are essential in my life. Brownies, cakes, cupcakes, pie, cookies, BLONDIES. I want them all. They are my downfall. When I can combine peanut butter and baked goods, I am a happy girl.
These peanut butter blondies are simple to throw together, just like any other cookie dough. We add some Reese's Pieces for even more peanut butter and some crunch. You are welcome to add peanuts in too if you would like. I would go honey-roasted if I were you. Actually, just roasted salted would be great too. Don't listen to me, just do whatever you want.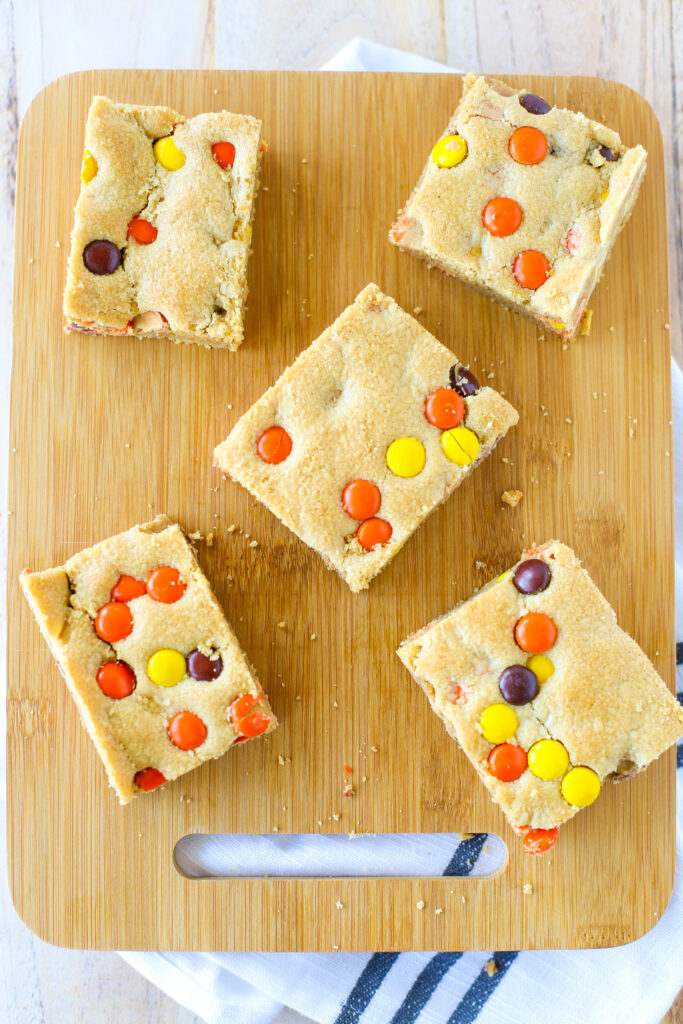 Notes on preparation
I used two bags of gas station Reese's Pieces. Each bag was 6 ounces. So 12 total. It is a cup and a half. If you don't have Reese's Pieces, add anything to these. Get creative.
I like to do a parchment overhang on this recipe. That means I spray the pan and then lay a piece of parchment paper down in the pan, making sure there is a couple inch overhang. Then when the peanut butter blondies are done, I let them cool for a while and then lift the whole thing out of the pan, holding the parchment overhang. Set the whole thing on a cutting board and then you can slice the blondies up really easily.
Okay fine, so you can't do peanut butter. My condolences. Can you do almond butter and other nut butters? Of course.
I held about 1/4 cup of the Reese's Pieces aside to press on top of the dough before I baked it. I like how it looks. You don't have to do that. You can just mix all them in at once.
Print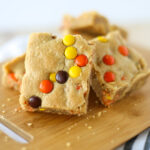 Peanut Butter Blondies
---
Description
Peanut butter blondies are for every peanut butter-lover! Moist and chocked full of Reese's Pieces that add a perfect crunch.
---
2½ cups

all-purpose flour

1 teaspoon

baking powder

1 teaspoon

baking soda

½ teaspoon

salt

1 cup

unsalted butter, softened

1 cup

smooth peanut butter

1 cup

brown sugar

1 cup

granulated sugar

2

eggs

1 teaspoon

pure vanilla extract

1½ cups

Reese's Pieces
---
Instructions
Set oven to 350 degrees F. Spray a 9×13 inch pan with non-stick spray and set aside. In a medium bowl, combine flour, baking powder, baking soda and salt. Whisk together and set aside.
In the bowl of a mixer fitted with the paddle attachment, add butter and peanut butter. Mix until smooth and well combined. Add brown sugar and granulated sugar. Mix on medium speed until well combined. Add eggs and vanilla extract and mix on medium speed until combined. Add flour mixture and mix on medium speed. While mixing, pour in Reese's Pieces. Mix until combined.
Press dough into the prepared pan evenly, being sure to cover the corners and all the way to the edges. Bake for 30-35 minutes, or until an inserted toothpick comes out clean.
Once baked, allow peanut butter blondies to cool before cutting.
Prep Time:

10 minutes

Cook Time:

35 minutes

Category:

Dessert
Cooking equipment used in this recipe
Listened to while in the kitchen