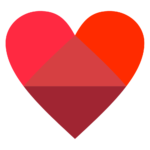 It's time for some coffee shop-grade muffins. You know the kind. The ones were the muffin itself is much too big, the top is covered in crunchy turbinado sugar and the inside is moist with big fat crumbs. It's time for blueberry sour cream muffins.
The little blue and white box
I had a friend growing up named Cheryl. Cheryl and I went to the same school all growing up and didn't live too far away from each other. Cheryl lived across the street from the elementary school and I remember once we went to her house during lunch and watched a movie, I think it was Jurassic Park. We went back to the school before lunch was over and no one knew we had left. I can imagine that scenario now and the school flipping out. It might even be in the news. "Four 5th Graders Leave School to Watch Movie, Parents, School Have No Idea". We would be incredibly busted. But man, back in the day, no one cared.
Cheryl and I had sleepovers a lot and we would often make a box of those Jiffy blueberry muffins in the morning. You know the ones, in the blue and white box. And it was Cheryl who showed me butter on a muffin. Weird, right? Like I had never put softened butter on a warm muffin. My house growing up didn't do a lot of dairy, only because my parents weren't huge fans of sour cream, cream cheese, cottage cheese, etc. We had butter in the house, but it had never occurred to me to use it. Before Cheryl, I had never put butter on a muffin. Thinking about that now blows my mind.
Even still, I am not a big fan of dairy, but I put butter on a freaking muffin. Blueberry sour cream muffins are the perfect vehicle for some softened, salted butter.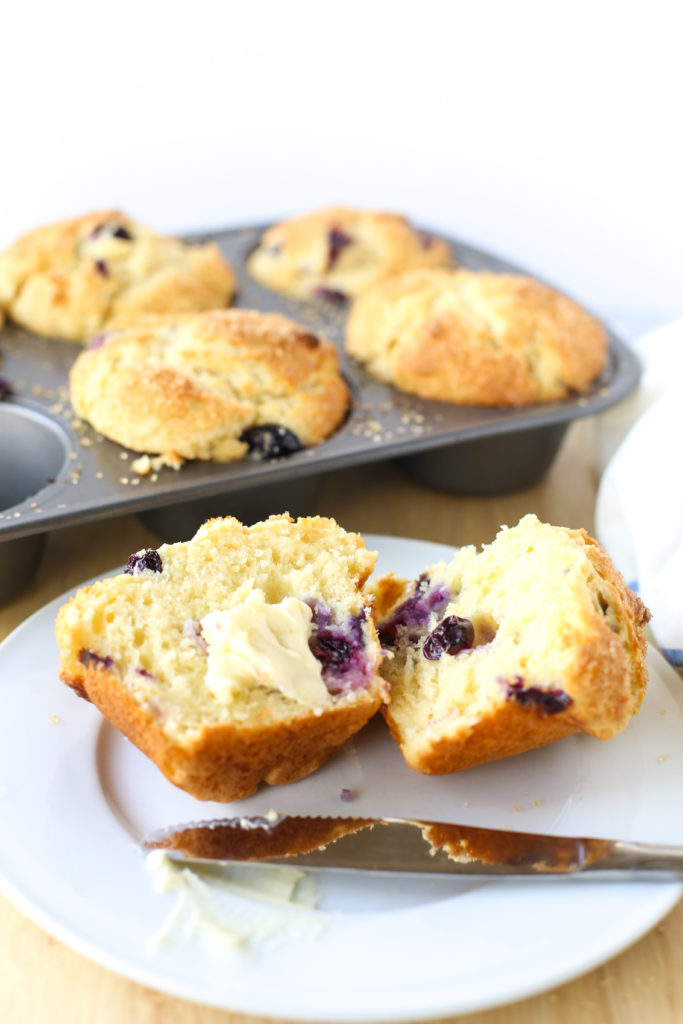 A recipe perfected over time
I have been making blueberry sour cream muffins since my oldest was a baby, so probably 13 years. From time to time, the blueberries are swapped out for something else like coconut and pecans or shredded apples. If I add apples, of course, I add some cinnamon too because duh. These muffins have become the standby, the staple recipe I use if someone wants muffins.
This recipe works well because the muffins get tall instead of spillover the muffin tin. You can really fill it as much as you want and you will always get a tall muffin. This is the case because the batter is so thick from the sour cream. In a pinch, I have switched out the sour cream for buttermilk and it's worked fine, but I never get a tall muffin. Most recipes will tell you to fill the tin halfway, but this one, we are filling her right on up to the top.
Notes on preparation
If you don't have fresh blueberries, go for the frozen ones in your freezer. Just be very gentle folding them in. The batter is thick, so you will probably still get some purpley streaks, but it will still taste perfect.
If you don't have turbinado sugar for the top, just use regular granulated sugar. That will look and taste great too.
Like I said before, you can switch out the sour cream for something else. Buttermilk, regular milk, almond milk. I would not do the same amount as the sour cream. Maybe 3/4 of the amount of sour cream that the recipe calls for. This is because the batter will be too thin.
Try adding some citrus zest to these muffins. Lemon or orange would be delightful.
Print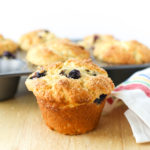 Blueberry Sour Cream Muffins
---
¾ cup

unsalted butter

2¼ cups

all-purpose flour

½ cup

granulated sugar

2¼ teaspoons

baking powder

½ teaspoon

baking soda

½ teaspoon

salt

1½ cups

sour cream

2

eggs

1 teaspoon

pure vanilla extract

6 ounces

fresh blueberries, about

1 cup

turbinado sugar, for sprinkling
---
Instructions
Set over to 400 degrees F. Spray a muffin tin with non-stick spray or line with paper muffin liners. Melt butter in the microwave or on the stove and set aside to cool
In a large bowl, combine flour, sugar, baking powder, baking soda and salt. Whisk well to combine and set aside. In a medium bowl, combine sour cream, eggs and vanilla extract. With a hand mixer, mix on medium speed until well-combined. Pour sour cream mixture into the flour mixture and mix on medium to combine. Pour in melted butter and mix. Using a rubber spatula, fold in the blueberries.
Divide muffin batter evenly in the muffin tin. Sprinkle a layer of turbinado sugar on top. Bake for 18-20 minutes, until the tops are golden brown and an inserted toothpick comes out clean.
Prep Time:

10 minutes

Cook Time:

20 minutes

Category:

Breakfast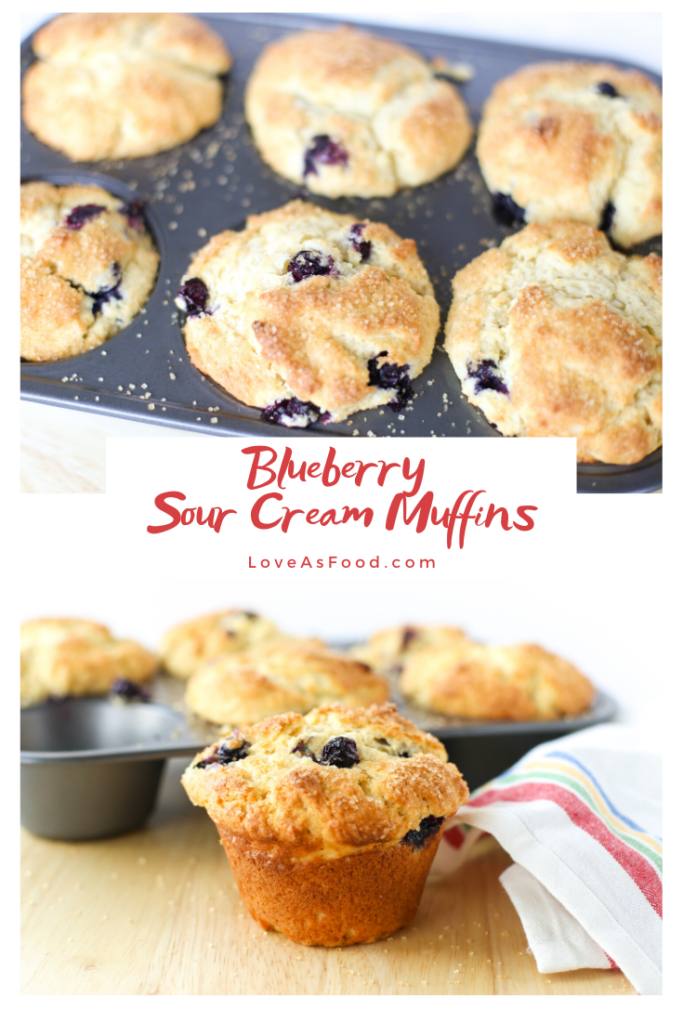 Cooking equipment I use for this recipe
Good Cook non-stick muffin pan
Listened to in the kitchen
Jonas Brothers – Happiness Begins