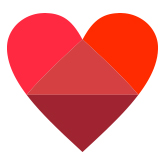 Cheddar Bacon Buttermilk Biscuits
Buttermilk biscuits became a regular thing around here a few years ago. I went from making them rarely to making them every other week. My family absolutely loves biscuits and I absolutely love trying to get them taller every time I make them. These cheddar bacon buttermilk biscuits are not exception.
Flour vs flour
I don't live in the south where southern cooks swear by White Lily flour. And our friend Sam Sifton even wrote about it a couple years ago. Sam Sifton is my personal food prophet, so I listen to everything he has to say. But I am sorry Sam, I am still happy about the biscuits I make, White Lily flour or not. I do use the flour that is milled exactly 3 miles from my house (yes, I did just Google Map that). Lehi Roller Mills, the famous flour mill from "Footloose". It's nice that it's milled locally, but it's also the finest filled flour I have ever used. I highly recommend it.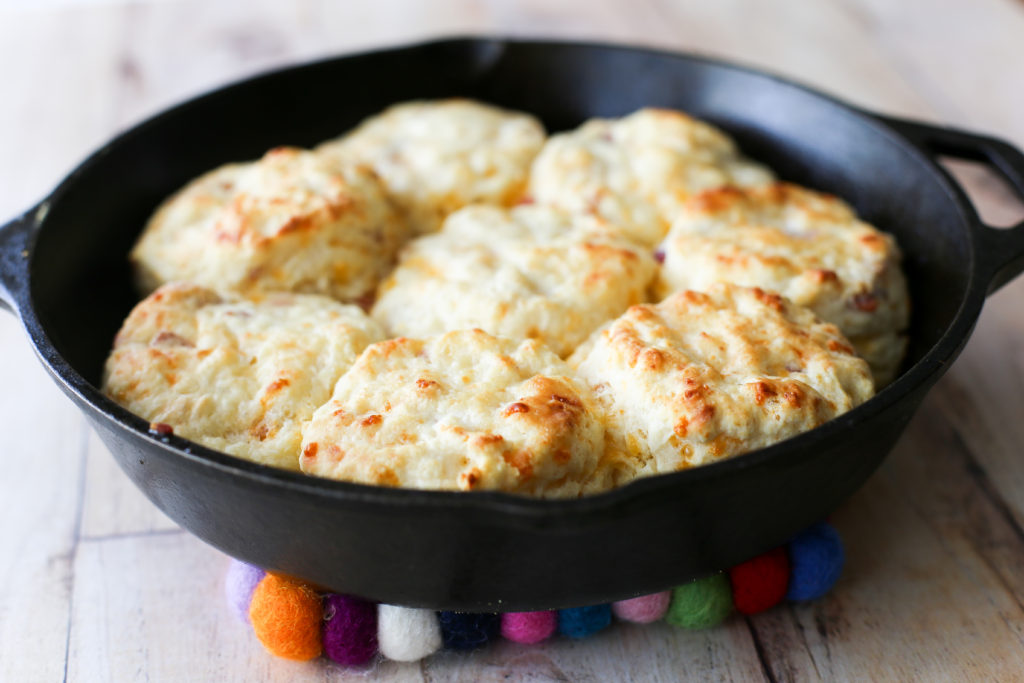 Cast iron is your friend
This version of buttermilk biscuits are well-worth your time. You don't have to bake them in a cast iron skillet, but I highly recommend it. If you cook the bacon in the same skillet and then just leave the fat in the bottom, you can bake the biscuits right in the fat. And they are like sponges and soak up that fat so quickly. You get a crispy, bacony bottom on your biscuits and how bad can that be? These biscuits can go with just about anything. Put them with some potato soup, BBQ chicken drumsticks or chicken noodle casserole. And think of a breakfast sandwich with an over easy egg. YES. All good things. Cheddar bacon biscuits all day everyday.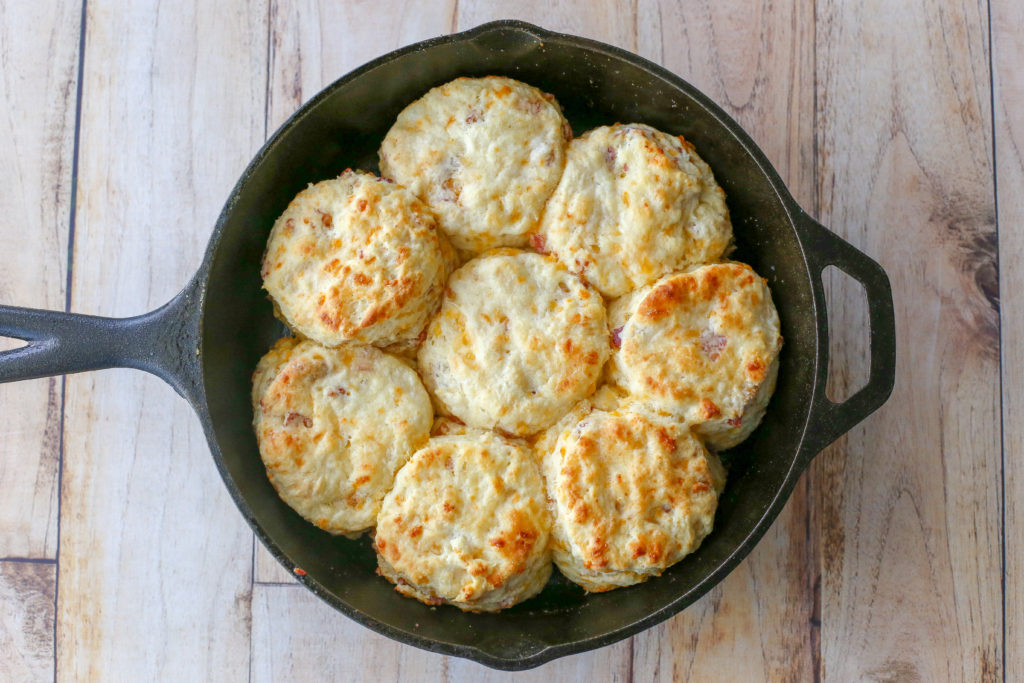 Notes on preparation
These can be prepped ahead and kept in the fridge before baking. We just want to keep that butter cold. So having them sit in the fridge is no big deal at all. Just put on the baking sheet and cover with plastic. When it comes to what you bake these in, you can use a baking sheet, a 9 inch cake pan or a cast iron skillet.
What about freezing? You can totally do that too. They can go straight from the freezer to the oven, they will just bake longer. I would recommend you make a double batch of these and freeze half. You will be the dinner hero next time for sure. Or what about when your mother in-law asks you to bring a side dish to Sunday dinner? Cheddar bacon buttermilk biscuits to the rescue.
Why do we put the biscuits so close together when baking? They act as a support and help each other rise. Think of biscuits as team players.
Can these be drop biscuits instead of shaped biscuits? Of course. Just use two soup spoons or a big ice cream disher to scoop them out. The baking time will stay the same.
Here's another nifty idea. Make a pot of chili and once everything is cooked to perfection, scoop these biscuits on top of the chili and bake in the oven at the same temperature for the same amount of time. What do you have? Chili with biscuit dumplings! And you also have one less dirty pan because you are baking the biscuits in the chili.
Print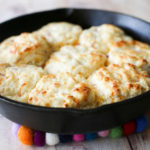 Cheddar Bacon Buttermilk Biscuits
---
4

slices thick cut bacon, diced

2 cups

all-purpose flour

1 tablespoon

baking powder

¼ teaspoon

baking soda

¼ teaspoon

kosher salt

6 tablespoons

cold unsalted butter, diced

1 cup

cold buttermilk

½ cup

shredded cheddar cheese
---
Instructions
Set oven to 450 degrees F. Set medium skillet, preferably cast iron, over medium high heat. Once heated, add the bacon. Saute until the bacon is crisp. Remove the bacon with a slotted spoon and set in a small bowl. Set skillet aside, leaving the bacon fat in it.
In a medium bowl, combine flour, baking powder, baking soda and salt. Whisk well and set aside. Add butter and cut into the flour with a pastry blender until the the butter resembles small pebbles. Stir in buttermilk, cheddar cheese and bacon. Mix with a wooden spoon until the dough starts to come together. Add a tablespoon or so of buttermilk if it seems too dry.
On your work surface, sprinkle a small amount of flour. Dump the dough out onto the flour and top with a little more flour. Gently pat the dough down flat and then fold in half and pat down again. Do one more fold over and then pat the dough out to a 1 inch-thick circle. Use more flour to keep the dough from sticking if needed.
Cut out circles with a biscuit cutter or small drinking glass and place in cast iron skillet. Make sure the sides of the biscuits are touching. Continue reforming the dough into a 1 inch-thick circle until all the dough is used up. There should be approximately 8 biscuits. Bake biscuits for 10-12 minutes, until the tops are lightly browned. Enjoy!
Prep Time:

15 minutes

Cook Time:

12 minutes