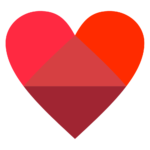 It's true! This really is award winning guacamole. Sure, it was just the Best Guacamole at the church dinner, but that counts! Anytime my church has a contest for food, I am determined to win. To win the Best Guacamole, I had to consult someone who actually knew what they were talking about. And that would be my little sister's girlfriend, Jaq.
And then there were three
We have three Jacks in my family. My dad, my oldest son and my sister's girlfriend. It can get confusing. Luckily, my sister's girlfriend will go by Jackie when the family is all together. But otherwise, she is wonderful Jaq. Jaq is the perfect partner for my sister. She is supportive, helpful and generous. She gave us a guitar for our daughter to use when she begins guitar lessons. She has also given us bags of little boy hand-me-downs. She always shops in the boy's section, which is great for my son. Oh and she gave away a kidney. Like a real live kidney, to her sister. How many people can say they know someone who gave away a kidney? I can!
Jaq is from Mexico and comes from a family that appreciates food. Her guacamole is the best you can put in your mouth. The ingredients are thoughtful and well-executed. All of them matter. It gets requested all the time for family gatherings. One might say it is award winning guacamole.
The authority on guacamole
I feel like anything Jaq says about Mexican food is absolute truth. So she says no tomatoes in guacamole and I obey. She also says more lime than you think you need and I comply. And we also add oregano because she is the boss. She also says to put the pits of the avocado back into the guacamole because it keeps it from turning brown too fast. Sounds kooky to me, but I do it anyways. Turns out all her rules work because it's the best award-winning guacamole you can eat.
This past Christmas, Jaq made this warm fruit punch. I have no idea what it's called and I am sure you normally put alcohol in it, but most of my family doesn't drink. It was sweet and spiced and so Christmasy. Eons ago, she made empanadas at Thanksgiving. Jaq, let's bring that back? Okay? Cool.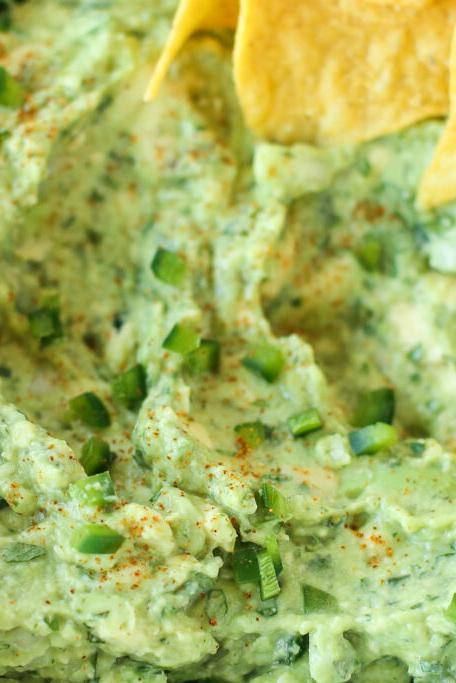 We need to have a serious conversation about tortilla chips
I am being completely serious. It's something worth dedicating time to. You might as well never make guacamole if you are going to pull out the stale, broken chips in the back of the pantry. This award-winning guacamole is worth putting a new bag of tortilla chips on your grocery list. And please, if you can, make them Juanitas.
Juanitas tortilla chips are the best for one reason. They are greasy. And normally greasy isn't a virtue and it's frowned upon. However, that's the best part about Juanitas. They are salty and greasy and almost don't need anything to dip with. I am really good at just eating them straight out of the bag. It's like a talent.
Notes on preparation
It's true about the avocado pits. After you make this, nestle the pits back in the dip and leave them there until serving. You can take them out when serving or leave them in.
Yes, we do a lot of lime. But just trust it. It also helps a ton with browning.
If you must do tomato, be aware that that is what makes guacamole watery. And that's just gross. So leave it out if you can.
Print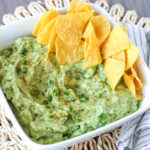 Award-Winning Guacamole
---
Description
No kidding, it really is award-winning. Lots of lime, garlic, cilantro and oregano. Fresh, creamy and a tortilla chip's best friend.
---
6

avocados, halved, pitted and scooped from peels

3

limes, juiced

½ cup

finely minced red onion

1

jalapeno, seeded and minced

3

garlic cloves, minced

1 cup

chopped fresh cilantro

¼ cup

chopped fresh oregano

1 teaspoon

kosher salt, or more according to taste.
---
Instructions
Add avocados in a medium bowl. Mash with a fork or potato masher. Add the remaining ingredients and fold in with a rubber spatula. Taste and add more lime or salt if necessary. Serve immediately.
Prep Time:

15 minutes

Category:

Appetizer

Cuisine:

Mexican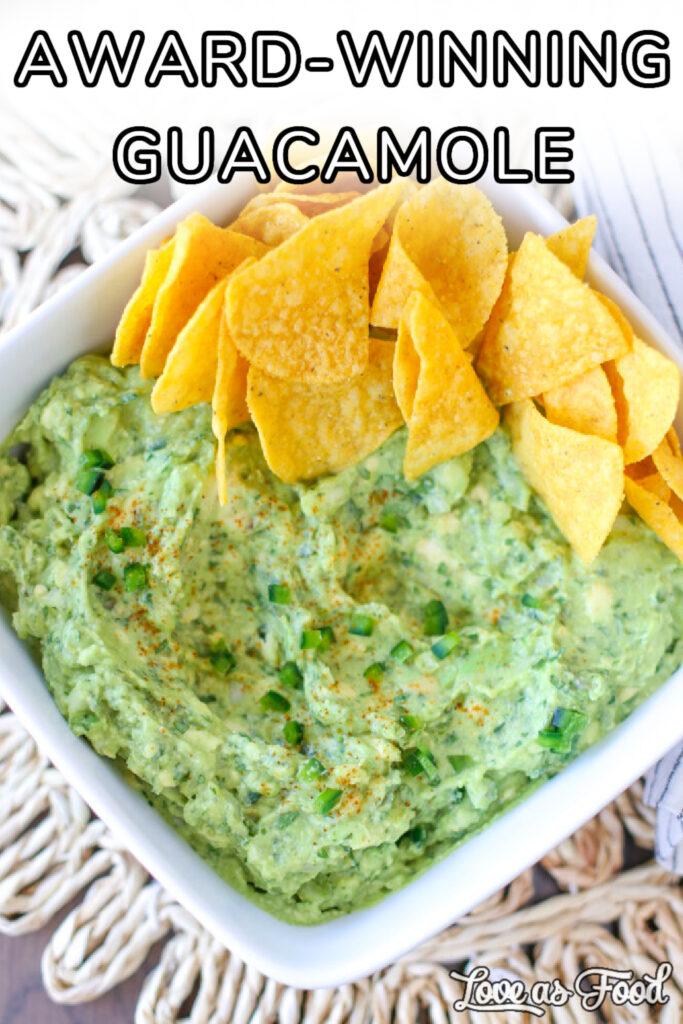 Cooking equipment used in this recipe