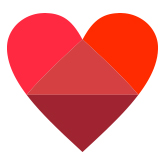 There is a restaurant near me called Zao Asian Cafe. And they do these noodle bowls that rock my world. Noodle anything is a good idea, but when it has a delicious, creamy curry sauce too, it's even better. I made this one with shrimp, but you are welcome to change it to chicken or even no animal protein at all. Even just some red curry noodles is fine by me.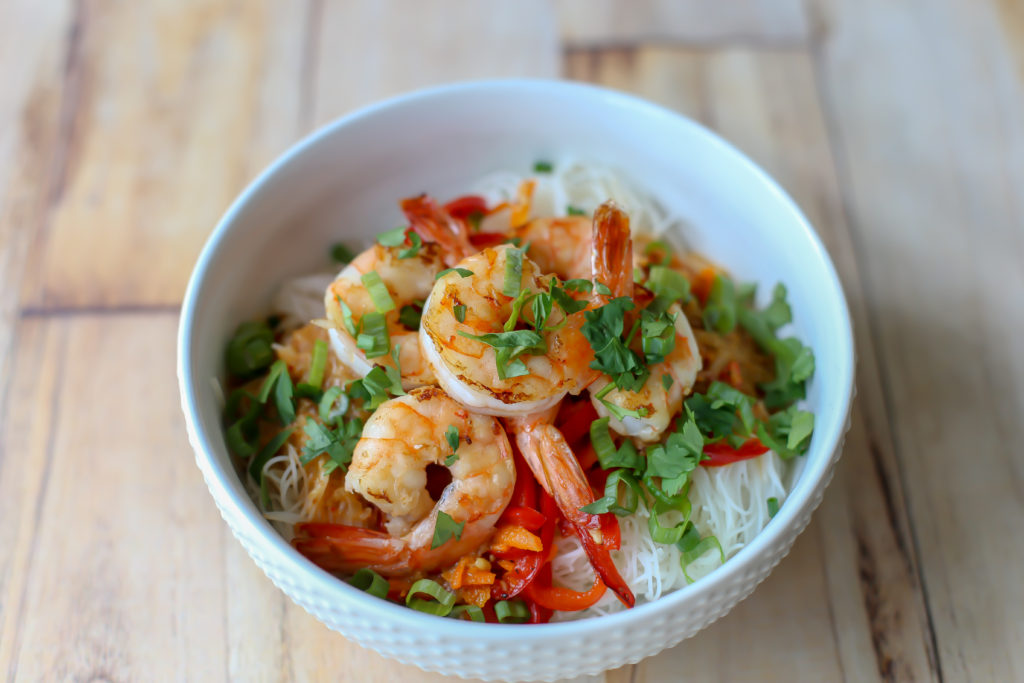 Red curry noodles too spicy?
Different curry pastes have different flavors and levels of heat. Red curry paste is more on the hot side. Do you know that I love everything to be spicy? I do. I want my mouth on fire with everything I heat. There is an extensive hot sauce lazy susan in my kitchen cupboard. If a lot of heat isn't your jam, go ahead and use a more mild curry pasta. Like a yellow curry paste or a massaman would be lovely. When it comes to adding curry paste to your dishes, start with 1 tablespoon and then go from there. You can always add more, but you can't take it away. What do you do if you add too much? Add another can of coconut milk and start flavoring again.
Rice noodles
Rice noodles, just like pasta, come in different shapes. It's more like different thicknesses or widths. Like pad thai noodles are a lot like fettucine. The rice noodles I used for these red curry noodles are like angel hair pasta. I used maifun noodles. They are super thin and cook really fast. But a word of caution, rice noodles don't hold up as leftovers like pasta. So only make as much as you think you will need or it's just going to turn into goo in the fridge.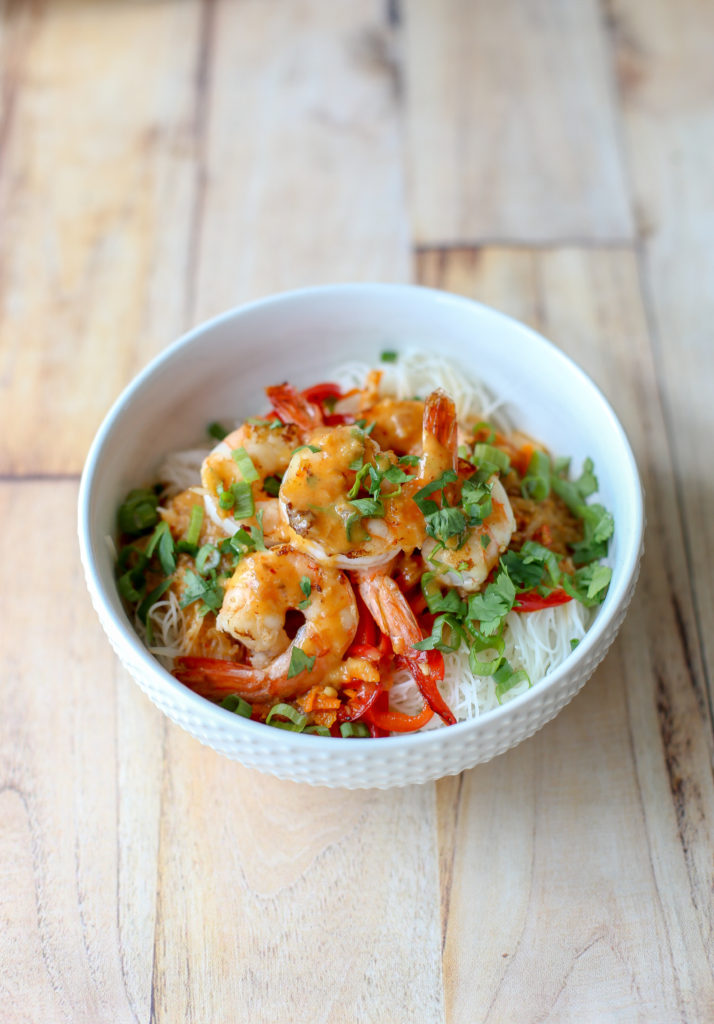 So what do I do with the leftovers then?
Half the reason I cook is for the leftovers. Like I said though, rice noodles aren't great for leftovers. To do leftovers with this red curry noodles, I keep the sauce separate from the noodles when serving to make sure it doesn't go to waste. I will save the sauce, vegetables and shrimp, but then eat them again with some steamed rice. Make that noodle bowl into a rice bowl. And it's delicious all over again. If there are still leftovers after that, I go for my best healthy eating trick and make little portions for the freezer. I eat those for a quick lunch. After a zap into microwave for a couple minutes, I have a good lunch with no effort.
Notes on preparation
If shrimp isn't your thing, saute up some chopped chicken instead. I would go for boneless skinless thigh just because it's way more tender. If you like tofu (I don't know why you would), you can use that instead too. Or forget meat (definitely forget tofu) and go with all vegetables. And add more if you want. I have made this with cabbage along with the peppers and carrots and it's perfect.
Try buying curry pasta on Amazon. I don't buy lots of stuff from the Asian market, so I don't want to make a trip to one just for curry paste. Amazon to the rescue. Speaking of that, the last time I ordered yellow curry paste, a box of 30 eyebrow razors came instead. Weird.
I recently learned about what things store better in the fridge, citrus being one of them. You are going, "Yeah, duh. We all know that." Oh shush. Try keeping limes, lemons and oranges in the fridge and they don't dry out nearly as fast as they would if they were in the fruit bowl on the kitchen counter.
As usual, if you have any questions, drop me a line. I am happy to help.
Print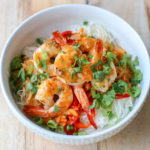 Red Curry Shrimp Noodle Bowls
---
Description
A bowl of "stuff", the best kind of meal! Spicy shrimp, rich curry sauce and rice noodles. A meal that will keep you coming back.
---
2 tablespoons

vegetable oil

2

pounds medium shrimp, peeled and deveined

1

shallot, minced

2 tablespoons

grated fresh ginger

1 teaspoon

kosher salt

2 tablespoons

red curry paste

2

15 ounce cans coconut milk

2 teaspoons

honey

1

lime, juiced

8 ounces

somen noodles, cooked according to package directions

2 cups

shredded napa cabbage

2 cups

shredded carrots

2

red bell peppers, thinly sliced

1

bunch cilantro, roughly chopped

1

bunch green onions, chopped
---
Instructions
In a large skillet over medium heat, add vegetable oil. Once the oil is heated, add shrimp. Saute until shrimp is cooked through, about 3 minutes. Transfer shrimp to a plate and set aside.
In the pan, add shallot, ginger and salt. Saute until shallot is softened, about 5 minutes. Add curry paste and cook for an additional 3 minutes. Pour in coconut milk and honey. Whisk well to combine and simmer until sauce is reduced and thickened, about 10 minutes. Once sauce is thickened, remove from heat and add lime juice, cooked noodles, cabbage, carrots, peppers and cooked shrimp. Mix well to combine. Garnish with cilantro and green onions.
Prep Time:

20 minutes

Cook Time:

20 minutes

Category:

Dinner
Keywords: Curry, noodles, shrimp